As you grow your list of subscribers, ensuring your click-through rate remains high can become a challenge. Because even if your list is growing, it doesn't mean much if no one is navigating to your site.
11 entrepreneurs from YEC weighed in about what you might be overlooking that causes click rates to stay low, and what you can do to fix it.
Link Placement and Anchor Text

Usually when you see a low click-through rate in newsletters, it's due to two things: link placement and anchor text. It's always recommended to have multiple links to your call to action in the email to allow for maximum exposure. Secondly, it's important that your call-to-action anchor text is enticing enough for the user to click on it.
– Syed Balkhi, OptinMonster
The Quality Inside

So many businesses will just fire off a newsletter filled with fluff and expect their subscribers to get excited enough to click through. The average consumer is bombarded with emails around the clock. You have to stand out if you expect your click through rate to be anything decent. You need a great subject line that the recipient can't ignore, and content that triggers the right emotions.
– Jonathan Long, Market Domination Media
What
Your

Subscribers are Looking For

Target the offers to your tribe. Why are we all so afraid of people unsubscribing? Your goal should be to create a targeted, active community that wants to engage with you. If you aren't getting engagement, shake things up. Use bold headlines, boot inactive folks, make an outrageous offer. Get out of your fear space and make those who really want to engage with you, take action and show their desire to make the list.
– Nicole Munoz, Start Ranking Now
Captivating Titles That Promote Curiosity

Unless you are writing emails with subject titles that are captivating, interesting, and promote incredible amounts of curiosity, then few will ever get opened (especially with the amount of daily emails we receive). Check out BuzzFeed and you'll see how to write titles that'll get people clicking from page to page. It's what they focus on every time they create a piece of content or an email.
– Alex Miller, PosiRank LLC
One Clear Call to Action

If your click-through rates are low, it could mean that your users are losing interest OR getting distracted by ideas to explore or links to click on. Instead, focus on one clear call to action in each email, and plainly (and quickly) explain the benefits to your customer. Will they save 50 percent, or get back one hour every day, or acquire 100 new customers? Tell them, and then make the CTA button the center of attention.
– Brittany Hodak, ZinePak
Deliverability

Email service providers have become incredibly astute to marketing messages. So while your subscribers could be generally interested in hearing from you, programs like Gmail may be diverting you to folders such a Promo, which get little play. Be mindful of how you create your emails and of their contents. Test where they land, and remember that the prettiest aren't always the most effective.
– Nicolas Gremion, Free-eBooks.net
Split Testing
Open rates are largely a function of good subject lines and relevant content, but it can be hard to figure out what constitutes compelling content for your audience. MailChimp and other email marketing providers often provide tools for split testing emails. They allow you to gather empirical data about which content works, and refine future email marketing efforts.
– Vik Patel, Future Hosting
Misleading Subject Lines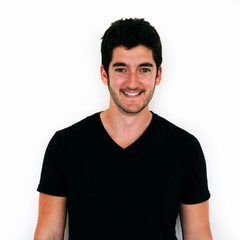 It's the content in your email that is not driving clicks. Email strategy is based on logic, and if one part of your funnel is underperforming, focus on that part. Low click rates are a function of misleading subject lines or low-quality content.
– Erik Huberman, Hawke Media
Mobile Optimization
The issue we most commonly see in our email marketing audits is optimizing emails for mobile devices. We've seen clients who have had the majority of their subscribers open emails from mobile devices, but their email newsletter templates are not optimized for iPhones or Androids. Make sure to review your mobile usage stats, and test your email templates for mobile devices to increase click rates.
– Brett Farmiloe, Marketing Auditors
Readability

The layout of your email must be easy to scan. Use five to seven words as action links at max, and use bullets rather than paragraphs of text to increase click-through and engagement.
– Ania Rodriguez, KeyLimeInteractive.com
Plain Text Emails

Many A/B tests have shown that plain text emails actually perform better than image-laden HTML emails when it comes to click through rates. This could be because plain text emails are usually not marked as spam and because they render well on mobile browsers. Also, today's user is quick to categorize an email as promotional as soon as there are images or background colors.
– Pratham Mittal, VenturePact
What's your top tip for creating engaging email content?
Image Credits
Featured Image: Myimagine/Shutterstock.com