According to Cisco, consumer internet video traffic will account for 80 percent of all consumer Internet traffic globally in 2019. That is a whopping 64% increase from 2014. For marketers, if you're not already taking advantage of the impact that videos have in your content marketing strategy, then you absolutely have to jump on the bandwagon.
However, before you just start devoting time and resources into making videos, make sure that you know what stories you're brand is attempting to tell. Do you want to explain how your product works? Are you trying to show how your service solves a problem? Do you want to make a lighthearted video that humanizes your brand?
Whatever direction you go into, keep your audience in mind when brainstorming video content ideas.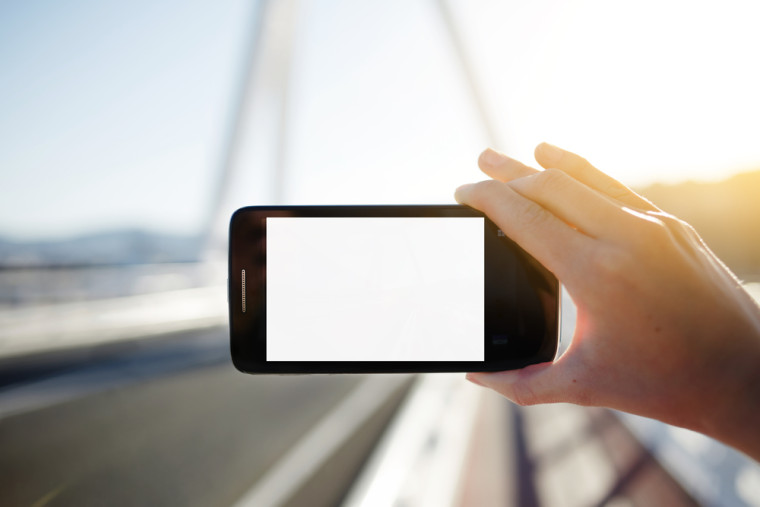 Once you know what kind of video you're going to tell, make sure it's not too long. You only have a couple of seconds to grab the attention of the viewer, so make it count. You also want to make sure that the video includes a call-to-action, is embedded onto your website, shared on social media, and contains all the SEO basics — transcription, keywords, tags, thorough description, and a catchy title.
While all of the above pieces of advice are essential components of a video marketing campaign, you should also make use of tools that can provide you with video analytics, easy-to-use editing software, or allowing you to make unique videos – such as animated videos – that help make your brand stand out from the competition.
Where can you find these useful tools? Here are eleven of them, in no particular order, that can help your business spice up and improve your video marketing initiative.
Founded back in 2012, Wideo is an online video platform that allows you to easily create, edit, and share animated videos. Wideo gives you the option to personalize your advertisement, presentation, tutorial or product demo by letting you add your logo, images or even background music. And, if you're not comfortable with creating a video from scratch, you can use one of the pre-made templates to get you started in just a matter of minutes. You can even hire one of Wideo's professional graphics designers if you really want something unique.
Wideo has a free plan for videos that are no longer than 45 seconds. If you need longer videos, pricing ranges from $9 to $39 per month.
2. Viewbix
Viewbix is a video marketing tool where you can create an interactive video in just three steps – which should only take about five minutes. This is accomplished by simply adding a link to your video, branding your video by inserting your logo and call-to-action buttons, and finally choosing apps to help you achieve goals like lead capture generation.
You can then place your video on social networks like Facebook and Twitter. There's also actionable analytics so you can see what's effective and what's not. And, if you're not comfortable with managing your videos, you can hire from Viewbix to manage all aspects of your video campaign.
Viewbix has a free version if you only have one client. If you have more users or want to let Viewbix manage your campaign, you'll have to contact a sales rep.
Since 2012 Slidely has given people the ability to create video slideshows or music videos from your existing photos, music or video clips. You can then directly post your new slideshow onto Facebook, Twitter, Instagram, YouTube, and Pinterest. There's also widgets and badges so you can embed the clip onto a blog or website. What makes Slidely stand out is it's also a social network where the community can share and view each other's work.
You can register for Slidely for free on your desktop or download the iOS or Android app for free.
Powtoon is another tool that lets you easily create animated, professional videos of your products or services, presentations or tutorials. Founded in 2012, Powtoon is known for having an incredibly easy-to-use and intuitive interface that guides you through each step of the video making process. You can also painlessly export your video to YouTube in just a couple of clicks. Powtoon even states that its users have experienced an astounding 300% increase in engagement.
Powtoon does offer a free version, but it comes with a watermark and up to five minutes of video. Watermark-free plans start at $18 per month,
Formed in 2011 WeVideo is a Software as a Service tool that gives users the power to create and edit engaging videos for your business. Even if you don't have any experience in creating videos, WeVideo gives you the opportunity to essentially be the director of your video by giving you full creative control when working with the company's professional graphic designers. You can also customize your videos by adding your logo, color scheme, info cards, calls-to-action, and then publish the video onto platforms like YouTube. One of the most appealing components is that you can invite team members to collaborate and contribute on videos.
WeVideo does have a free plan, but for more storage options you'll have to select either the $7 or $20 per month plans.
6. Stupeflix
Stupeflix allows you to create videos in a just a matter of minutes because it actually gathers up pre-existing images, videos, music, presentations, maps, and social networking channels like Facebook and Instagram and places them onto one convenient location. By doing so, you can focus more on the entire story that you're trying to tell.
Once your video has been created, you can easily post it to YouTube, Facebook or embed it onto your site. This easy-to-use tool also comes with 16 different themes.
You can begin creating videos on Stupeflix, and it's awesome iPhone app, for free. For $29/month though, you can use the Pro Version which allows you to create unlimited HD videos, text-to-speech voiceovers, and a custom call-to-action button.
First released in 2012, VideoScribe is a software company that lets users create whiteboard-style animations automatically. That may sound too good to be true, but this seemingly difficult task is achieved by letting users select and add the image, text, music, voice over, and canvas which is then converted into a unique whiteboard video. Where there are thousands of royalty-free images and music to choose from, VideoScribe allows for customization by letting users change the background or add content like GIFs. Once the video is created, it can be shared through email, Facebook, or YouTube.
There's a free 7-day trial for VideoScribe, but once you purchase the software (right now it's currently $11/month) the watermark logo will be removed and you will be able to create videos in HD and work offline.
Originally known as Wondershare Video Editor, Filmora is software that gives you the chance to perform basic edits (trim, rotate, brightness, contrast, speed), audio edits, and advanced effects like Picture in Picture and Scene Detection.
Filmora also comes packed with an extensive music library, overlays, filters, and texts to help make your video stand out. To get started, just upload content from your preferred device and start editing. While there are a lot of video editors available, Filmora's intuitive interface makes this is one of the easiest and effective editors marketers can use. There's also inspiring instructional and tutorial videos to help you get the most out of Filmore.
You can give Filmora a spin for free, but you'll then have to purchase the software for $19.95 per year or $39.99 for a lifetime license.
Since 2010, Vidyard has been providing video marketers with essential data like the attention span of viewers, click-through behavior, the location of viewers, where your videos are shared, and how videos can give your ROI a boost.
These types of metrics and data means you can more effectively create and share videos because you know how and where to grab your audience's attention. Vidyard also lets you create an email gate during the beginning of a video so that you can collect email addresses and CTAs that pop-out. Embedding can be easily achieved on landing pages and there's integration with Salesforce.
Unlike the other selections on this list, Vidyard offers pricing scales depending on what features and integrations work best for you or your brand.
Wistia is an extremely powerful video and hosting company that was founded in 2006. One of the most useful analytics features are heatmaps, which show exactly where viewers watched, stopped, skipped forward, or rewatched.
Users can also use Wistia to discover who their most engaged audience members, view graphs that illustrate how a video performed, and add CTAs so that leads can be sent directly your email lists. Wistia also lets you customize the colors and controls of the video players which can be easily embedded and shared across multiple channels online.
Wistia lets you create 25 videos for free, but you may want to check out the paid plans that start at $25/month if you want to be able to use features like marketing integrations, lead generation tools, and advanced analytics.
Conclusion
Video marketing isn't going anywhere. In fact, it's only going to get bigger. While creating and publishing videos may have been costly in the past, there are more than enough tools to generate, guide, or let you make the entire video yourself for an incredibly reasonable price – which is great news for your budget. In short, there's absolutely no excuse for not launching a video marketing campaign.
What tools do you use to create, edit, and share your videos?
Image Credits
Featured Image: Maksim Kabakou/Shutterstock.com
In-post Photo: GaudiLab/Shutterstock.com