If it seems like everyone is on some sort of social media outlet, that assumption may not be far off. As of September 2013, 73% of adults online are on social networks. Because most social media networks are free and can reach a large audience, it's no wonder that people and companies have increased their presence on social media.
The thing is, not every social media outlet is the same. Each network has a different message and audience. For example, just because MTV has a large following on Twitter, doesn't mean that it would find the same success on LinkedIn. This is why you need to find out where a majority of your audience is spending time. If not, all of your hard work is for nothing.
Once you've figured out the best social media network to deliver your message and reach your intended audience, it's time to create a personality. You could be more humorous, like Oreo, or you could be more straightforward, like GE. But, if you're still trying to figure that part out, consider the approach of the following 10 accounts on their preferred social media network of choice.
How To Market Your Horse Business (Facebook)

Image Source: How To Market Your Horse Business/Facebook
Despite the fact that Facebook may be plateauing among teens, it remains the most popular social network in the world. For example, in the United States alone, 57% of people are on Facebook. And 64% of users visit the site on a daily basis. So, it's not surprising that Facebook is a valuable resource. But, how can you find your own voice without getting lost in the crowd?
One of the most inspiring accounts in How To Market Your Horse Business.
The page was founded in 2010 by Randi Thompson, a 35-year veteran in the industry. Since then, the Facebook page has received the following accolades: 2012 Social Media Examiner's Top 10 Facebook Business Page, being featured as "9 Businesses Doing Facebook Right", "5 Facebook Pages We All Aspire to" from Social Cycle, "Top 10 Facebook Designs to Inspire You" from Jeff Bullas, a Finalist in Mari Smith's Great Facebook Timeline Cover Contest and "Top 10 Most Informative" from the Equestrian Social Media Awards.
The reason that you could learn from this Facebook page is because it found it's niche and offers advice from an industry leader. On top of that, the page does an excellent job of engaging users, responds to posts, effectively uses contests, and shares quality content relevant to their audience. And, the page does a perfect job of branding itself visually – check out the cover photo and the motto, both are horse and marketing related.
This page may not be the most popular, but it does everything right when it comes to Facebook.
Taco Bell (Twitter)
Screenshot of Taco Bell Twitter on 4/22/14
With over 190 million unique visitors per month, Twitter is arguably the second most popular social media network in the world. But, with some 58 million tweets being sent everyday, how can you get yours noticed?
We've mentioned Taco Bell's Twitter campaign before and the fast food chain has definitely earned their reputation. Why? Because it's lighthearted and comical. While a lot of social media accounts do that, Taco Bell does it to perfection. For example, instead of getting offended by users, Taco Bell responds with a witty comeback. And, they're pretty solid at engaging followers as well as other brands like Old Spice. But, that can only take you so far. What else does Taco Bell on Twitter that's so awesome?
The brand also knows how to properly use hashtags, promote new products and have fun with holidays or any other events. That's not even getting into some other important tactics, like understanding their niche, connecting with influencers , realizing the power of images and not being afraid to create content for Vine and Snapchat. It's no wonder that Taco Bell received Ad Age's coveted Marketer of the Year Award for 2013.
AppleOne (LinkedIn)
As you should know by now, LinkedIn has become the world's professional network online with more than 300 million members in over 200 countries and territories. With that in mind, the approach to LinkedIn is going to be slightly different from Facebook or Twitter.
AppleOne, an employment company founded in 1964, is a great example of how to create and manage a LinkedIn page. For example, AppleOne excels at including rich media and images. This definitely makes their page stand out whenever they share an article and the high quality images grab your attention. Also, AppleOne has an effective profile that explains what the company does, services offered, and a simple but effective mission statement.
In fact, AppleOne was included in the Best LinkedIn Company Pages 2013.
Blue Bottle (Instagram)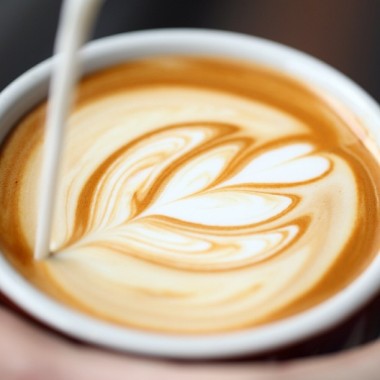 Image Source: Blue Bottle/Instagram
Instagram is another social media network that can be beneficial to your brand, specifically if you rely on images. Like every other social media outlet, there's a ton of competition. Instagram currently has 200 million active users who share 60 million pictures a day.
One brand that really gets the idea of Instagram is the Blue Bottle Cafe. Instagram works for them because it allows them to showcase their products like pastries and lattes with incredible designs. Instead of just showing followers the products, they get personal. Blue Bottle also shares candid shots of employees and the cafe itself. This approach gives us a better idea of who the people involved with Blue Bottle and how they make those amazing caffeinated treats. That personal connection is enough to make people walk into their cafe and order a cup of joe.
Travel Channel (Pinterest)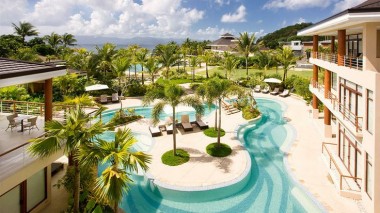 Image Source: Travel Channel/Pinterest
Like Instagram, Pinterest is another image-based social network. However, Pinterest has been getting a ton of buzz recently. The outlet has over 70 million users who check out pages 2.5 billion times per month. Because this is an image-based service, anything surrounding food, DIY projects or travel are popular topics.
One of the top brands on Pinterest has to be Travel Channel. What's appealing about the Travel Channel's Pinterest page is how the company breaks up boards. Looking to escape to Europe — you can view just those images. If you want to hit the beach, you're covered. But, the Travel Channel doesn't just limit itself to highlighting landmarks from across the world. There's also a board for 'Foods Around the World,' as well boards that provide hotel and resort suggestions and visual information on various cultures.
The Travel Channel knows its audience and provides a wide range of trip ideas based on high quality images. But, they cleverly added some other popular Pinterest topics, like food and romance, within their account.
Dutch Photo Walk (Google Plus)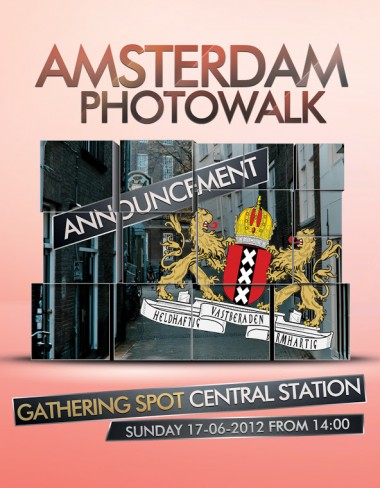 Image Source: Dutch Photo Walk/Google Plus
Some people may be shocked that Google Plus has over 540 million users who share and post content every month. However, there are over 1 billion registered users making it the second largest social media network in the world. And, it's a Google service, so you'll probably get some help with rankings. So, why wouldn't you jump on board?
What makes Google Plus is the ability to connect with YouTube, maps, and of course search. This explains why the site is becoming increasingly popular, on top of sharing images and meeting new people. One Google Plus account that has realized the network's potential is Dutch Photo Walk.
This page was created by a group of people who enjoy taking scenic walks in the Netherlands and sharing pictures on Google Plus. Anyone can participate and share their images. That's a great way to meet and establish connections with new people. But, there's more. Days after the walk, there's a hangout that discusses the post-walk. And, since the walks in different locations, how do you expect people to get directions?
Dutch Photo Walk knows not only how to engage their followers, but also understands how Google Plus works – by syncing up with other Google products and services. Oh yeah, and its cover photo is pretty neat as well.
The White House (Tumblr)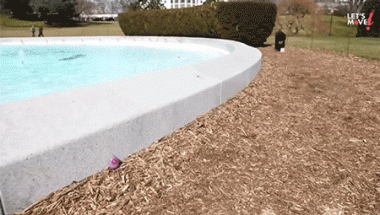 Image Source: The Official White House Tumblr
After being acquired by Yahoo, there's been a lot of chatter surrounding Tumblr, despite being around since 2007. As of January 2014, 120,000 people were signing up for the microblogging service, and there have been some 75 billion posts. What is most appealing is mobile usage, which has risen 251 percent from 2012-2013.
One Tumblr blog that seems to get it is the White House. Yes. You read that correctly. The actual White House.
President Obama is no stranger to social media, it was kinda a big deal for him during elections, so it's no surprise he was on board with having the White House join Tumblr. While some people may not think that this is exciting, the White House shares some awesome content, like a picture of all the living Presidents chatting it up, the Marine One taking off from the front lawn or a shot of Joe Biden's sweet pair of Ray-Bans.
The Tumblr page also taps into holidays and events, like an image of eggs in front of the White House with the caption: GET EGGCITED: Today's the White House Easter Egg Roll! And, there's also GIFs, like Bo going for a stroll.
The White House Tumblr is effective because it gives people an inside glimpse of what normally goes on behind the scenes. It is able to share information in a quick, fun, and engaging format. Isn't' that what you're supposed to do on social media?
Jethro Ames (Vine)
https://vine.co/v/M5bauhdeKwX/embed
Brands are still testing the water with Vine. But, it's a an outlet that should not be ignored. It was only one year ago in April 2013 that Vine became the most downloaded app in the App Store. And it's being predicted by 2016 55% of internet traffic will consist of video.
If you're looking how to create one of those nifty 6-second video clips, look no further than Jethro Ames. He's certainly perfected the art of video with his stop-motion clips. And brands have take notice. That's why he's been hired by companies like GE, Burt's Bees, Comedy Central, and The Coffee Bean.
Ames has become such a respected and well-known figure on Vine because his videos are simple, engaging and sharable. His secret isn't all that difficult, either. He takes his love of nostalgia, such as video games like Pac-Man, and uses them to play with food. However, he keeps up with trends, like the use of featuring hands in videos. In other words, even though he's created a trademark style, he's not afraid to try out other popular techniques.
It also doesn't hurt that since Vine is owned Twitter, it's easy to share these clips on one of the most popular social media networks.
16 Handles (Snapchat)
Snapchat has enjoyed rapid success since debuting in September 2011. And, brands are beginning to realize that the disappearing image service could help reach a new audience. With roughly 26 million users in the US who share 400 million snaps per day, there could be some truth to that.
While a lot of brands are hesitant to embrace Snapchat, some brands have jumped on the bandwagon. And, they're making great use of the service. Take for example 16 Handles. The New York City yogurt shop figured out that Snapchat would be a great way to run a promotion. In fact, 16 Handles is credited for being the first company to run a Snapchat marketing campaign with its 'Snappy New Year' campaign.
The idea was simple too.
Users were asked to snap a picture of themselves enjoying yogurt and sent it to 16 Handles' Snapchat account. Participants were rewarded with a coupon that gave them anywhere from 16% to 100% off a purchase. The sticker was, because Snapchat images disappear, customers had to wait to open the coupon until they were in the store, ready to pay. 16 Handles claims that the promotion had 1,400 interactions.
Despite Snapchat being new for marketers, 16 Handles took a tried and trusted tactic – a contest – and applied it to a new format. It engaged customers and, most importantly, got those customers to buy some yogurt.
Absolut (Whatsapp)
Here's some interesting information you may not have known about Whatsapp: over 450 million people use the app every month with 70% active per day. Whatsapp users share 400 million photos and 10 billion messages each day, and in a mere four years it has out grown Facebook, Gmail, Skype, and Twitter. No wonder Facebook acquired the cross-platform app in February 2014.
Does that mean that it should be embraced for marketing campaigns?
With the growth of apps, smart phone usage, and the amount of active users globally on Whatsapp, absolutely.
Speaking of Absolut, the vodka brand was actually the first to run a marketing campaign using the messaging app. Absolut Vodka was ahead of the curve when it used WhatsApp in July 2013 to help promote the launch of its Limited Edition Absolut Unique in Argentina. The Swedish brand planned a super-exclusive launch party which included only two tickets for the public. To obtain these tickets, entrants had to convince a fictional doorman by the name of "Sven" that they worthy candidates to attend the event via WhatsApp. The result? More than 1,000 messages in either audio, image and video form. This also gained around 600 potential new customers for Absolut. And, it got a lot of buzz around the launch and brand.
Just like 16 Handles did with Snapchat, Absolut took an effective technique – a contest to gain entry into an exclusive event – and applied it to a new format.
What social media outlet do you use the most? And have you noticed any brands or users who influence your strategy on that particular network?