More consumers are shopping online than ever before. According to one study from UPS and comScore, consumers now do more than 50% of their shopping online. You can expect this figure to spike during the holiday shopping season, and you can reap the rewards of this boost in online consumer traffic if you start preparing your online store for Black Friday and Cyber Monday right now, instead of waiting until the last-minute.
This article presents a solid 10-point checklist of the most critical items to address while preparing your e-commerce store for the holiday crowds.
1. Start Building Buzz Now
Since your audience already has the winter holidays on their mind (encouraged by all the Christmas endcaps and holiday promotions in brick and mortar stores even before Halloween arrives), start building the buzz for your upcoming deals right now.
Once the details of your sales and campaigns are ready to go, and your digital assets are set, start getting the word out about what kind of deals your audience might expect to see in the coming weeks.
This is a great time to start piquing your customers' interest through social media and urging them to opt-in to your newsletter to be the first to know about your exclusive holiday promotions.
2. Plan Your Promotions Now
You don't want to miss out on consumers who are shopping early for the holiday season. While the mega-sales aren't rolling out until the end of November for Black Friday and Cyber Monday, customers are online right now researching for gift ideas. In fact, as many as 40% of customers start their holiday shopping and gift planning before Halloween.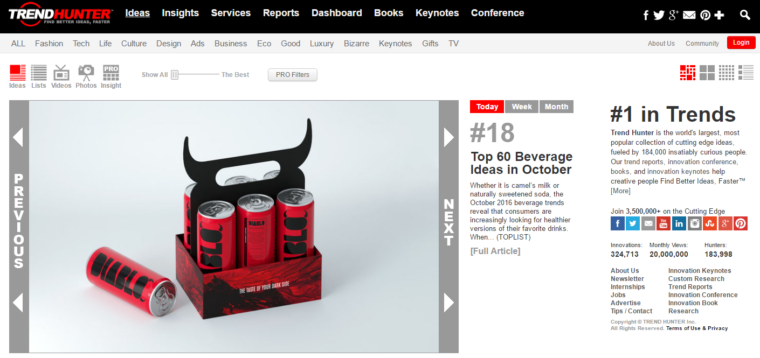 Get a headstart on the competition by researching consumer product trends on Google or with a platform like Trend Hunter. Find trends that best align with the products you're selling, and position your items as featured products on sale just for the holidays. Your approach should include social promotions as well as email promos sent to your subscribers to inform them that you have what they're looking for.
3. Make Wish Lists Accessible
If you don't have wish lists implemented on your website, then add them as soon as possible. Customers may not be purchasing right now, but you can encourage them to add items to a wish list that they can return to later. This makes holiday shopping much easier for the customer.

Wish lists also give you the opportunity to remarket to those customers using your Facebook pixel (targeting people who added items to wish lists) or use email integration to remind potential customers of items they saved on their wish lists.
4. Get Your Digital Assets Ready
There's no better time to get all your holiday digital assets together than right now. You don't want to stumble before the launch of a big Cyber Monday promotion with the realization that you forgot to create images for certain social channels, ads, or email campaigns.
Plan ahead of time with a simple checklist of all the digital assets you'll need this season. Your to-do list might include:
Social media images for different channels
Carousel images for social ads
Header or hero images for your website
Updated product images
Banner ads for display advertising
Video clips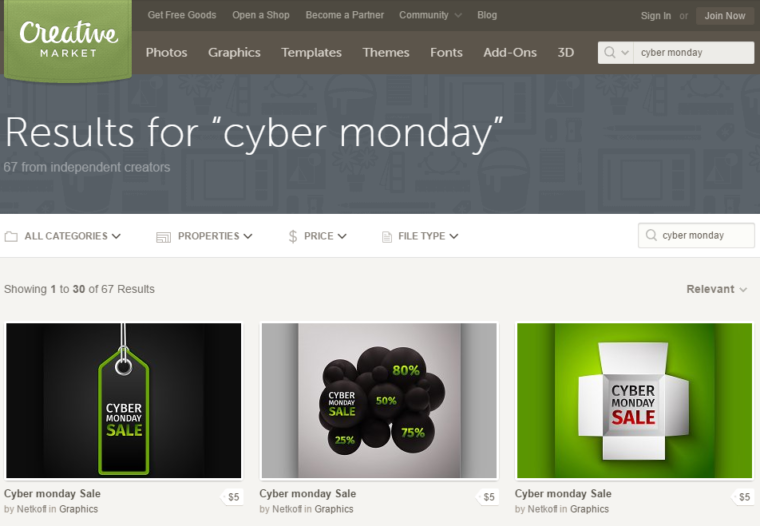 Creative Market is a great resource for cheap designs if you want to prepare for Cyber Monday without spending a lot of money on digital assets. If you decide to outsource to a designer, be sure to get started early so you can get the best work from your choice of top designers.
5. Give Ad Copy Plenty of Thought
Your audience is going to see a lot of holiday advertisements leading up to Black Friday, Cyber Monday, and Christmas. This means it won't take long for them to become desensitized to the display ads and promoted posts in their social feeds.
Research shows that consumers are actually more receptive to ads during the holiday season, with click-through rates climbing by as much as 36% around Black Friday. However, you need to have creative, relevant ads to really capture their attention.
Start early so you'll have more time and flexibility when it comes to creating the images and copy you'll eventually use in your ads. If you're using PPC outside of social channels, take the time to research keywords and plan your budget accordingly, as bids on competitive terms tend to get more expensive around the holidays.
6. Optimize Your Cart Recovery Campaigns
While the average cart abandonment rate is around 68%, it drops a little during holiday shopping to about 65%. Sure, you'll lose some customers who wander off to comparison shop no matter what, but you still want to encourage as many of those people to come back as you possibly can.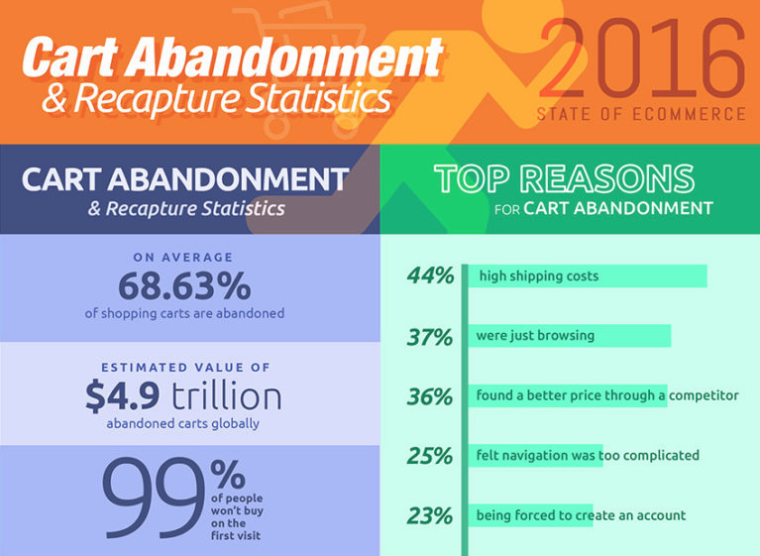 Even if you already have an abandoned cart campaign set up, you have extra time to make tweaks and try to improve your recovery rate before the stampede of holiday shoppers arrive. Now is a great time to start testing the impacts of adding extra reminder emails, changing offers, improving copy, varying the calls-to-action, and tweaking designs on your site.
Some platforms like Shopify and BigCommerce have built-in cart recovery and other applications to enhance native abandoned cart recovery systems.
If you make any changes, be sure to use previous recovery rates to benchmark your new performance and monitor the metrics to measure whether your changes are leading to positive results.
I also recommend getting a Facebook pixel set up on your store if you haven't already. Start by running highly-targeted Facebook ads that focus on abandoned cart behavior. You'll likely see a better recovery rate when your Facebook ads show customers the items they left in their carts right in their social feeds.
7. Don't Focus on New Acquisition
Acquiring new customers is a part of every business, but this shouldn't be your primary concern during the holiday shopping season. If you already have an established customer base, then those are the people you want to prioritize in your marketing efforts for the time being.
Acquisition of new customers can cost up to 7x more than customer retention efforts, and you can generate up to 50% more revenue by focusing on your repeat customers. Not only does it cost less to target your current customers, but it's also easier to sell to them because you've already established trust.
Promote on channels where your current customers are most likely to see your message and engage with you; they'll be far more receptive to relevant holiday ads that show appreciation for their business and offer incentives to shop with you again.
8. Plan for a Zero-Gain Sale Item
A lot of brands offer one or more "doorbuster" items that grab their customers' attention and pull them in like a super-powered magnet. In some cases, the items are sold at cost, or just above cost, to generate traffic and buzz.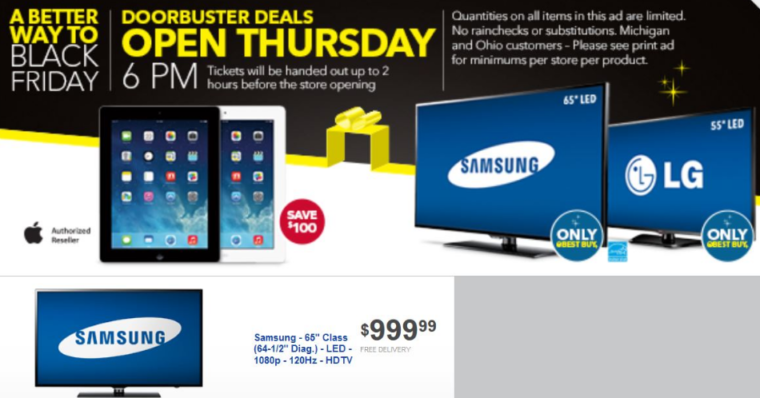 Decide on a product or two that you can push out the door for a holiday promotion that is a neck-snapping, jaw-dropping deal. Set up your store to target other related items, featured products, or similar products to promote alongside the deal. Once the customers are in your funnel for that massively discounted item, they'll likely add some other products while they're on your site to get the best bargains while they can.
9. Leverage Your Rewards Program
Are you using a rewards program like Sweet Tooth on your site? You probably have several customers with rewards points just sitting in their accounts, not generating business for you. Consider setting up a promotion where rewards points are doubled during your Cyber Monday promotion, or offer bonus rewards for purchases made during the sale period.
10. Offer Free Shipping
I'm a firm believer that free shipping should be offered year-round, as shipping costs are the number one reason for cart abandonment. After all, providing free shipping with no strings attached has been proven to lift revenue and profits. If you don't currently offer free shipping or your model relies on a conditional free shipping approach such as minimum order requirements, then change it up for the holidays.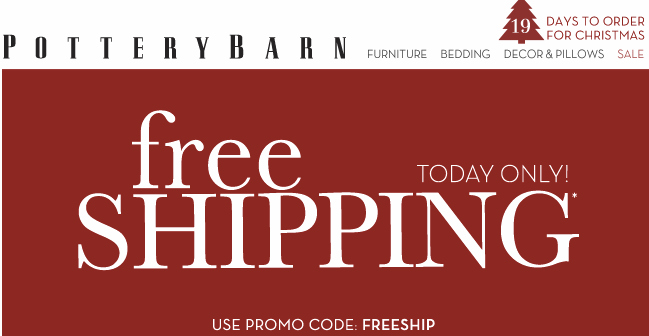 Make shipping 100% free for the duration of your holiday promotion to drive more customers into your store, especially your previous customers who might've had to pay for shipping in the past.
If you make offer free shipping, then be sure to promote it heavily around the holiday promotion. Get visual callouts in place on your website and product pages, include it in promotional banners, promote it on social media, and include it in every email correspondence with your subscribers.
Conclusion
As with any changes in your marketing campaigns and strategies, make sure you're consistently tracking your efforts and results. You'll eventually want to examine the results of your campaigns after the fact so you can see what worked and what didn't. Use this information to strategize for the upcoming holidays and develop better promotions for Cyber Monday next year.
What's your biggest priority to prep for the holiday season this year? Share your challenges with me in the comments below.
Image Sources:
Featured Image: DarkoStojanovic/Pixabay
All screenshots taken by Matthew Orlic, September 2016