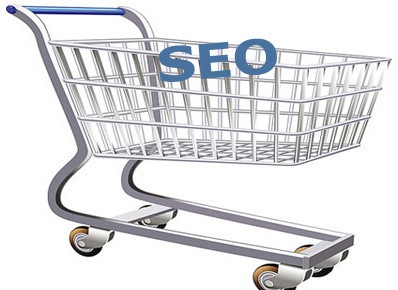 Somebody said "what is permanent is change", and yes, "change" indeed is permanent and it is equally true for the SEO techniques. If you're still stuck with the old and conventional methods for optimising your e-Commerce site, then it is time to change it all! Below you'll find some very essential tips to follow. Simply follow them to make your e-Commerce site perform well. If you aren't doing it yourself and have chosen an Australian Search Engine Optimisation company for the task, then simply ask the SEO experts you've appointed for the work to follow these tips for better online success.
Here are 10 Easy to Follow Essential E-Commerce Site Search Engine Optimisation Tips
1. Work out a Really Exhaustive Keyword Research Report
You can't play around the keywords the way you did a few years back, it simply doesn't work that way anymore. You'll now have to do a lot of brainstorming. On the basis of your business type, products or services type, brand, industry, demography of your targeted customers you'll have to choose specific search terms and phrases and test them on Keyword tools, Google Keyword Tools is one such reliable tool you can use.
Your report should also have a list of the keywords for which your competitors are ranking high. Having a clearer idea of your competitor's keyword strategy will give you a better idea of what keywords you should be choosing.
2. Check your Site's Structure. Make sure it is Easy to Use.
One simple thing about your audiences, when they land up on your e-commerce site, they are here to shop and not in a museum to appreciate your art. Remember this always that the structure of your site needs to be user friendly, i.e. it should be easily navigable for your customers and not a difficult art piece like David chiseled out of marble to awe the audiences.
3. Basic On-Site SEO needs to be Handled Well
Leaving out conventionalism from SEO doesn't mean neglecting the basic On-Page tactics that still serve as the life and blood of your website's visibility and SERP position. Make sure your optimiser handles the Title Tags, Meta Descriptions, structure of the URL, various Links on the site, Alt Attributes and Rich Snippets, etc in the most appropriate manner.

4. Create Blog on your Site which is frequently updated.
Some online sellers have a tendency to avoid having a blog integrated to their eCommerce site. They don't find it useful and consider it to be a thing for information and service providing clans. If you also think the same, sad to say that you're absolutely wrong. A frequently updated blog is a must for every site as it lets Google Bot believe that something new is happening on your site which needs indexing.
5. Check your Site for Proper Social Media Integration for Product Sharing.
Wondering how on earth will this help you? Who out there will ever share a product on the social media? Well, it really works and people do share products on the social media sites like Facebook, Twitter, Pinterest, Google+ and so on.
Social media sharing has become an essential part of SEO and interestingly enough, it gives better authority to your site and the products on it.

6. Respond to your Reviews for Customer Satisfaction and Reputation Management

The reputation of your site is an important factor for influencing the buyers to buy things from your site. Negative reviews can hurt your reputation, but handling the negative reviews in harsh or undiplomatic manner or being completely indifferent towards them can have a more devastating effect. Respond to every review diplomatically and make your customers happy!

7. Make your Site Multi Device Optimally Designed
Surely you've heard about mobile SEO, i.e. optimising the mobile version of the site, right? This alone doesn't work anymore, as people now-a-days own multiple devices and handhelds. There are people with smart phones, tablets, notebooks, laptops, and, of course, the age old desktops. If you think people hardly shop through these newly added devices, then you're wrong.
The designing of your site should be such that it can be opened and navigated easily on any of the devices and the SEO part also needs to be done while keeping the different devices in mind.

8. Get Attractive Content Marketing
Don't just sell through your content marketing articles, offer something more. Let your audiences learn something new. Wondering how can you do this with an eCommerce site in mind? It's possible; just keep your product niche in mind. Now, if you sell apparels, then you can help people make their fabric look new!
9. Get Authority Links Only
This is really important. Whether you offer information or sell your own stuffs or it is an eCommerce site that you own, links to your site should always be from authority sites only. Never try getting links from spammy sites, as it will kill your site forever.
10. Create Relevant Social Media Channels for Better Visibility
Don't ignore an incredible looking Facebook Page, a smashing YouTube channel, a slick and smart Twitter page talking about your site and the products that you offer; this will surely get you better visibility and more targeted audience who convert much better.
Simply ask the Internet Marketing Specialist working on your eCommerce site to follow these tips and help you get a better online presence!