There has been an evolution in the practice of link building in the past couple of years.
We used to put in hours of agonizing, probably late night, research for potential link exchanges, standing on our heads looking for non-spammy ways of asking for reciprocal links (struggling over how to spell 'reciprocal' each time), mostly with little return for our efforts.
Now we spend out time happily working on building connections through social networks, guest blogging and other opportunities to get articles on relevant, authoritative sites. We still need to do a lot of work to get good links to our sites, but now we are building relationships with other site owners, along with building our profiles and concentrating on providing good content; so the change is a good one for SEO and the online community overall.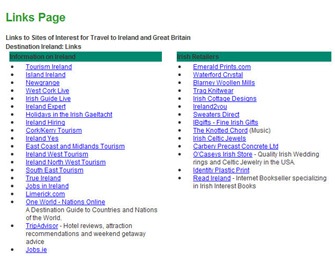 The thing is many sites still have a lovely old 'Links Page' with columns of links of various categories (if you took the time to categorize them) and even though you have now built up a number of links through other channels, you probably are reluctant to forsake these old pearls that took so long to cultivate, that did help get your site a decent place in search engine results when you were getting started.
Now is the time to review those links and see which ones are of value and ensure that any that you decide to keep are linking to you in the best manner possible.
Which of the sites would you still consider valuable and relevant to your site – valuable for SEO and for your visitors)? Remove those that no longer fit those criteria. (Send the site owner a note saying so if you really think it's necessary. I wouldn't unless I had a bit of correspondence with the person in the past.)
Are all of the remaining links on your page still live? You'll find that over the years sites die or content is moved, so you should make sure that your outgoing links are still good so your visitors don't get frustrated and you lose credibility. There are tools for this, but I've never tried any.
Which of the remaining sites are still linking to your site?

Are they using keywords in the link text that match the keywords you are targeting on the landing page? We do all know that www.mysite.com is not the link text you want, right?
Is the link to your site on a page that is relevant to the topic of your site, and is that page actually indexed by search engines?
Is the link landing on the most relevant page on your site?

Check Google Webmaster Tools to see what links people are following and getting 404 Page Not Found errors. Are any from external sites, where the webmaster may have made a typo in your link address or perhaps you've moved some content around? (Cheers to Matt Cutts for reminding me of this task when he visited Dublin on his European Tour.)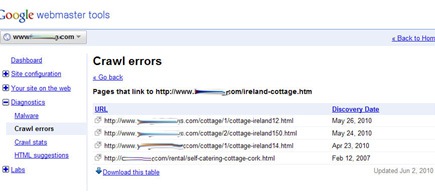 If any of these factors could use some improvement, send off a message to the site owner and request that they make the change. If they were good enough to link to you in the first place, then hopefully they'll be willing to make these amendments now. Explain that you are reviewing your links and offer to do the same for them as an incentive.
While you are at it perhaps the site owner or webmaster may now be a good connection in your new fangled Social Networking circles – and may have some other quality sites that can give you some links – making this task even more worth the effort.