Although local shopping search engine Milo.com has been around for two years already, it is only now that the site is going full blast as it leaves beta stage. Before you start thinking that Milo.com is just another local shopping search engine that will only tell you specific online deals, well actually it does more than that. Milo also gives you available inventories of products available on stores near your location.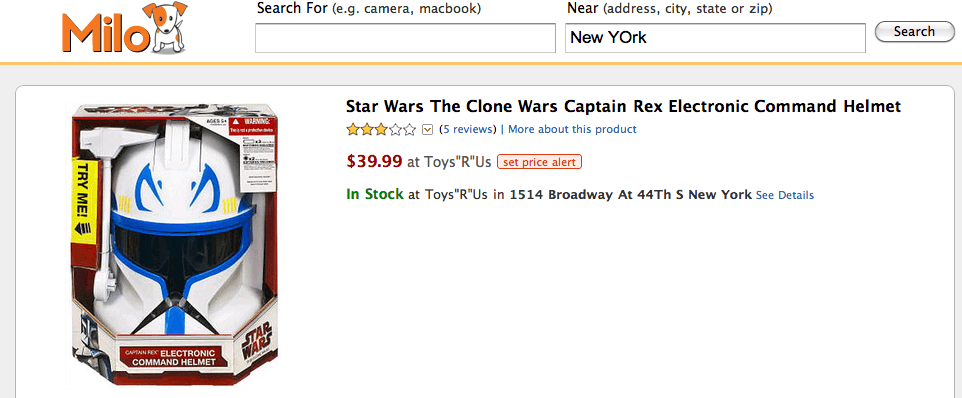 Sounds good, right? Wait, there's more. As it leave beta and since real-time search is all the rage right now, Milo.com is also rolling out a search interface that shows real-time product inventory results. If you're familiar with another product search engine Kayak, well it's almost similar in features.
And like other consumer online shopping sites, Milo.com gives you full details of the products you want to purchase including reviews from other buyers. While this is useful when shopping for products, it would have been more useful if the reviews featured are actually that of the store where a user purchased the product. It's more appropriate that way since Milo.com is supposed to be a tool for finding the nearest local stores that offer consumer products.
Still, it's a good site and the real-time feature is a welcome treat. However, we could not discount the fact that Milo.com is up against major search engines who offer similar search verticals. Although real-time results and local store finder are not yet in the major search engines' agenda. Well except for Google which is reportedly preparing to offer offer product inventories of local stores in product searches.
In the meantime, check out Milo.com and enjoy it for what it offers especially if you're still rushing on your Christmas shopping chores.