I met John Shehata, the VP of SEO at Condé Nast, at SEJ Summit NYC last year when he spoke there. He's a great guy and an engaging speaker! This year, we are happy to have John back. Below, I asked John a little more about what he's covering at SEJ Summit NYC in November 2nd, 2016.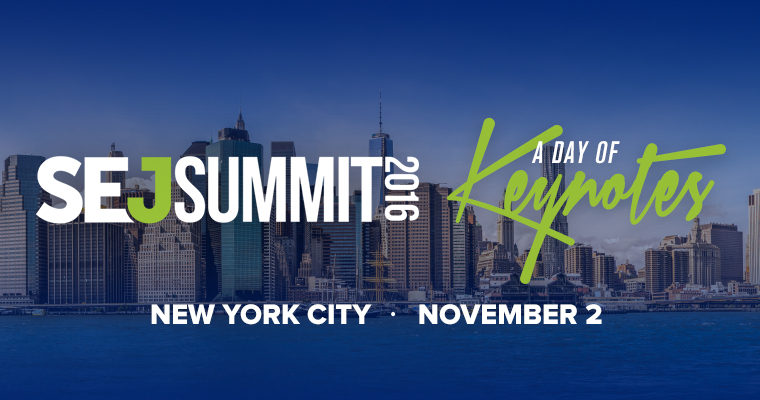 AMP is kind of a big deal in industry news this year. Do you think it is something brands who are not publishers should be concerned about?
Absolutely. In the beginning, Google AMP was mainly focused on top stories, which benefited news publishers the most. Then Google announced last month that AMP will appear in search results soon which means it will impact all sites. Many expect this to take place this year.
If a smaller site, say just a few hundred pages, wanted to move to AMP, what type of process could they expect? I know there is a plugin, would that be all they would need, or is the process more complicated?
It depends on so many factors. Let's say it is not an easy job and it needs a good developer to lead the AMP efforts. It depends on the CMS used, all the custom templates, custom content components used in the code, custom embed, javascript functionality, etc. Even after using the WordPress/Drupal plugin you still need to QA and track errors in GSC to make sure that all templates are optimized for AMP.
You have moved huge sites under the Conde Nast brand to AMP, correct? It is a pretty complicated process, but if you could only give one piece of advice, what would it be?
Validate, Validate, Validate. And track your monetization carefully.
What is one underrated skill you think SEOs will need to succeed in the next 5-10 years?
Social skills, by that I mean understanding what works on social platforms, and how will this can benefit SEO. One challenge is getting away from boring headlines and creating enticing headlines and titles that are SEO optimized. Also technical SEO; this is no longer a plus skill that SEOs may have, it is now a skill that every SEO should master. It is important to understand JavaScript and how different platforms (react, angular, etc) impact SEO, and how rendering changes crawling and how Google uses headless browsing, etc.
Thanks for answering my questions, John. See you in NYC!
Don't forget; you can still buy tickets and come see us in NYC Nov. 2nd at the TimesCenter in Manhattan.
Image Credits
Featured Image: guynamedjames/DepositPhotos.com
In-post Photo: Image by Paulo Bobita