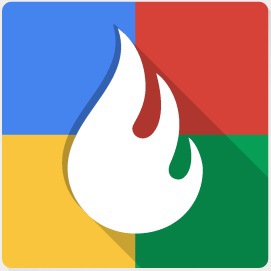 Although social media companies are still struggling to figure out how to monetize users, Google recently entered the crowded space by acquiring the advertising startup Wildfire Interactive. Wildfire, which initially launched four years ago, helps brands seamlessly manage social efforts across a variety of websites including: Facebook, Twitter, YouTube, Google+, LinkedIn, and Pinterest. Wildfire's clients, which include Amazon, Virgin, and Sony, use the service for social ads, page management, analytics, and app development. Since Wildfire currently uses Adaptly to access the Ads API, Google is most likely planning another acquisition in the near future.
Jason Miller, a Product Management Director for Google, indicated the acquisition will create new opportunities for Google's advertising customers:
"With Wildfire, we're looking forward to creating new opportunities for our clients to engage with people across all social services. We believe that better content and more seamless solutions will help unlock the full potential of the web for people and businesses."
Wildfire co-founders Alain Chuard and Victoria Ransom wrote the following on the Wildfire blog:
"We believe that over time the combination of Wildfire and Google can lead to a better platform for managing all digital media marketing. For now, we remain focused on helping brands run and measure their social engagement and ad campaigns across the entire web and across all social services — Facebook, Twitter, YouTube, Google+, Pinterest, LinkedIn and more — and to deliver rich and satisfying experiences for their consumers."
CNN Money is reporting that the total purchase price, which was initially reported as $250 million, could be as high as $400 million when the contractual bonuses are included. According to the Wildfire blog post, the company will continue normal operations and there will not be any changes made to customer service or support.
Sources: Official Google Blog, Wildfire, & CNN Money