Last Friday, we saw the full roll-out of offer posts for business pages on Facebook. For the past year, the social networking giant has been teasing its business users with the opportunity of creating a Facebook coupon. Retail giants like Macy's, as well as countless local storefront businesses, have been able to post specials for their fan bases for several months.
Now, any business, whether brick-and-mortar, e-commerce, or a mix of both, can offer deals to their fans. There is a catch, though. The option to post an offer for business fans will not be free. In order to take advantage of the new tool, businesses will have to make a minimum advertising purchase and target their offer, rather than blasting it to any Facebook user who will pay attention.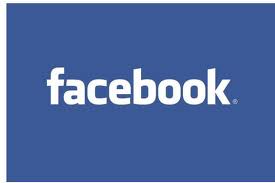 In the wake of the disappointing IPO, the shift from free and open tools for businesses on Facebook should come as no surprise. The only thing of real value that Facebook has to offer is the access to its enormous user base and all of the data it has collected about those users. With the launch of paid offers, Facebook is clearly communicating that better, and access will come at a premium from now on.
The rules of the game have been incrementally changing for quite some time. It is no longer enough to build a presence and gather groupies. Even companies that have invested the time and talent in fostering a truly engaged community of brand evangelists are finding it more difficult to maintain momentum and cut through the general noise of users' news feeds.
There will continue to be value for brands in the increased level of visibility that participation in Facebook provides. However, gaining a real return on investment and boosting a company's bottom line will require a commitment to real marketing skill that few companies have yet to make.
Effective community managers will have to move beyond posting quality information on the company's page and engaging users there. To stay in the game for the long term, community managers are going to have to move into creative ads that are custom-tailored to each target segment. They are also going to have to learn how to move beyond communication in their own safe, little company zones.
You cannot get something for nothing, and the days of DIY social media are giving way to the need for investment in both the platforms and the skilled professionals to make them pay off.