Some time ago I posted on the difference between Facebook group and Facebook fan page. I decided not to stop there and looked at some examples of Facebook fan page creative usage.
Information-based approach
Some brands focus on product / company background information, the page has no active discussions or updates.
Example: Lucky Magazine Fan Page looks like a huge brochure outlining plenty of images and product ads.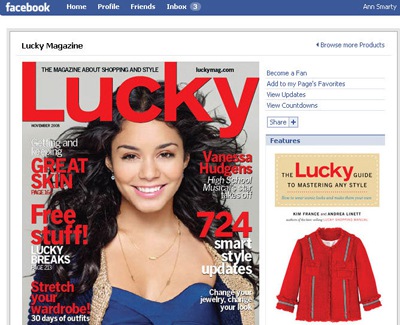 Discussion-oriented approach
A fan page can be an alternative place where customers can ask questions and get answers from employees and other customers.
Example: Mayo Clinic offers some type of customer support actively answering their fans' questions and encouraging them to participate in wall discussions.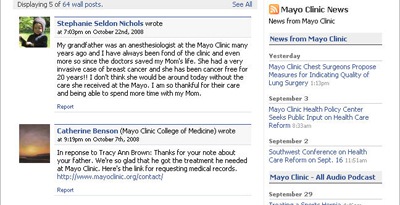 Socializing approach
A Facebook fan page is an ideal way to get closer to your customers, to encourage them to participate in the company's life, access to entertaining content, take part in official contest and stay in touch.
Example: Bon Appetite Magazine maintains a very active fan page containing:
Flickr photo feed (demonstrating most delicious dishes);
Youtube box (video recipes);
contests;
newsletter signup option, etc.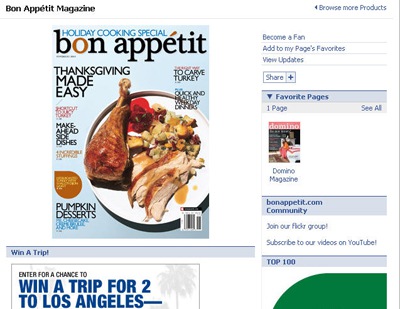 Creative approach
The most innovative and creative strategy is exercised by Nokia: they integrated their new Internet advertising campaign launch with Facebook fan pages:
"Somebody Else's Phone" is an all-in-flash micro-site that allows you to look into the phones of three main heroes: Jade, Luca and Anna. The idea is as follows: by exploring somebody else's phone (text messages, address book, calendar, music stored, etc) you can tell a lot about the person, his character, habits, friends and way of life.
At the same time, you can learn even more about the three characters and even talk to them via their Facebook fan pages: there are 3 very active Fanpages for Anna, Jade and Luca. There you can comment their text messages and pictures, ask them questions and just have fun. You can also choose one of them based on their personality you liked most.