Where do my visitors land?
Google Analytics Top Landing Pages and Navigation Summary:

A common landing page is the one that has a high percentage of entrances.
Where did my visitors come from?
Google Analytics Entrance Sources will show you all page entrance sources and other essential info:
number of visits;
average time spent on page by each visitor;
bounce rate for each traffic source;
percentage of exits.
This information should be enough to answer your most important questions:
what kind of content a particular audience likes best?
where to find your audience that will subscribe/buy/spread the word?
how to map your social media content?
What are my readers most interested in?
The best way to learn what your readers are most interested in is to learn your internal search statistics: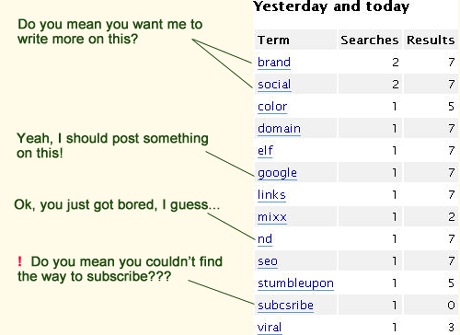 Don't forget to check it daily not to miss some important questions your visitors ask by searching your site. Pay attention to each of their words and try to guess what they meant to say. By doing that you will soon learn more and more about your readers' interests, common behavior and worries.
Good in-house search statistics (that's what I prefer) will also provide you with the common entrance paths that brought your visitors to this question. For WordPress blogs you can use this nice plugin Search Meter WP plugin that will show you when and what was searched at your blog.
My favorite external tool (that is also much fun to play with) to quickly check where a particular audience clicks is Crazy Egg Confetti feature – it allows you to see where people coming from a particular source clicked thus giving you an idea of what they are most interested in (on the screen shot you can see preferences of people who came to the home page from the blog subpages):