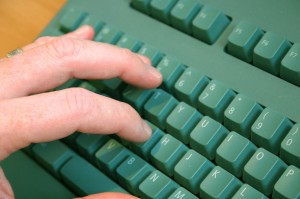 The good thing with having email service provider is that you already have an email template for your business. Some are plain, although you can get a more sophisticated template if you upgrade to a paid ESP plan. However, having an email template is not enough. You, also have to brand it for your business' email marketing success.
There are various types of email templates that you need to know. Learning the different types of email templates can come in handy, depending on your business' needs.
Internal Newsletter
From the name itself, internal newsletter is used to send messages to the people within the company. It's important to have one so that your staff will know that the mail you're sending is official and needs immediate attention.
Monthly or Quarterly Newsletter
This one is designed for the public or for your subscribers. You can create a newsletter with two columns, the first one is where you can put promotions and the other one is where your whole message comes in. Just bear in mind that the "main column" must be filled with useful content.
Company Letterhead
Company letterhead is designed for official announcements such as price changes, shipping problems, billing errors, and other notifications. It can also be used when you want to invite business representatives to your company event.
Special Promotions
This kind of email template is ideal for those who use tons of photographs to promote their product. It is not just designed to promote products, it is also ideal to promote a big sale. Whichever you use it, take advantage of superb photography to attract your readers' eye on the message.
Follow Up or Survey
If you want to know your customers' feedback on your products or latest event, an email survey template could be handy. You can add digital photos from the event and link to an online survey questionnaire. Most importantly, you have to thank your recipient for participating in your event.
When creating a branded email template, spend some time in deciding how you'll layout your email. It doesn't have to be perfect, but it's important that its design is related to your business or homepage. Whether having a logo and the same typeface is enough for an email template or not depends on you.
It's also important that you have an email template, so that in case you'll need to rush an official mail, you can just simply pick it, write your content and hit send.
Source: Email Marketing by Dave/ MorgueFile