Digital marketing works like traditional marketing; there are trends that need to be watched, and savvy marketers need to stay ahead of the curve. As we start 2015, there are trends emerging which will become incredibly important in the next 12 months. Identifying these trends, understanding how they work for your business, and implementing them before you get too far into the New Year is crucial for taking down your competition.
Regardless of whether your business is 100% online, a brick and mortar business, or somewhere in between, digital marketing must be part of your game plan. If you don't already have a marketing team in your employ or contracted out, make that your first resolution of 2015. Only a pro should be behind these three major digital marketing trends:
Video and Image-Based Marketing
"Content is king", but content doesn't necessarily need to be written text. In fact, numerous studies have shown additional numbers of consumers are more likely to enjoy video or other image-based advertising which is why social media platforms like Vine and YouTube are gaining in popularity. Unfortunately, it's just more appealing to check out a short, high-quality video or scan an infographic rather than read a 450-word blog.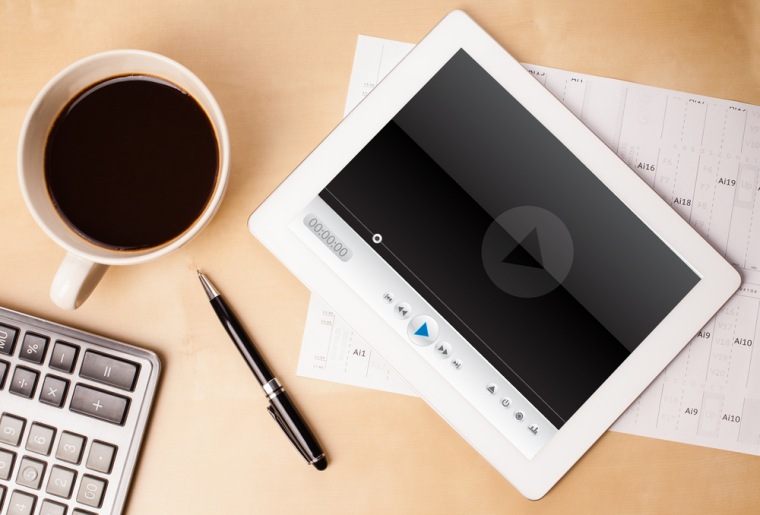 That means all of your digital marketing outreach, from e-newsletters to what you have on your blog, should be more image-centric. Of course, not all demographics are going to prefer images and videos over text, so dig into your big data and give your audience what they want.
For example, a business that offers retirement advice for baby boomers might have a better shot at sticking with written content—but a new energy drink company targeting the 18-24 demographics? Videos all the way. And your video better be entertaining.
All Mobile, All The Time
In 2014, the era of mobile readiness arrived—but few people were on board to match it up with their digital marketing efforts. This means the majority of people online are using mobile devices like smartphones and tablets to get to your site. The age of desktops is coming to a close, and marketers need to adjust their layout using responsive design and overall mobile readiness. How do your virtual newsletters and other outreach show up in a mobile world? Mobile users want the design to match the home page of the webpage so they know where they are and how to easily navigate. They don't have time to re-learn a new site.
You likely will need to add a mobile version of your site, an app, or both to your strategy. Mobile readiness also requires constant testing, tweaking, and fine-tuning. In other words, you likely don't have the time or skills to do this yourself. When hiring a web designer/app developer, make sure they're on the mobile bandwagon all the way. You need someone to lift up your digital marketing efforts into the mobile world and make it sparkle. This is big advertising.
Native Advertising is the Only Online Advertising
Native advertising: It's those ads "hidden" in other content to make it look organic and it can be done really well or really poorly. If you're a BuzzFeed fan, you know it by those articles that are stamped "promoted" and sometimes, they can be just as engaging as the "real" articles. However, it's hard to create native advertising that doesn't squeeze in that pitch at the very end. Make your video advertising less proper, less stiff. Have fun with it. Your audiences will appreciate your efforts. (Go on Instagram and look at the video advertising that occasionally appears in your feed for some great ideas.)
Native advertising can't seem overtly manipulative, which can be a tough one for digital advertisers. However, it's crucial because audiences are over the hard sell and they can sniff out a pitch like a bloodhound. Hone those native advertising skills and you'll be one step ahead of those fumbling to make a "listicle" that looks natural.
As 2015 starts, make sure you're keeping up with all the trends to make sure your business is reaping all the rewards. What trends are you seeing that businesses and marketing professionals should be paying attention to?
Image Credits
Featured Image: Bloomua via Shutterstock
Image #1: ra2studio via Shutterstock