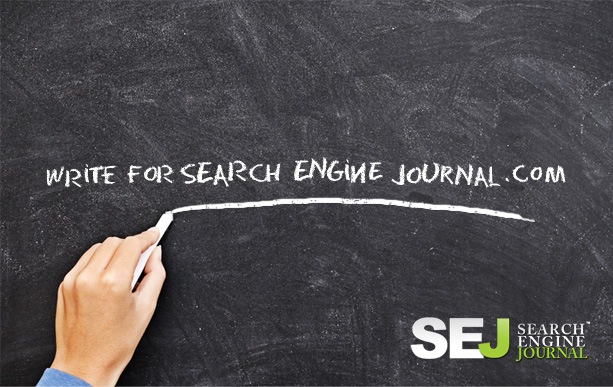 Search Engine Journal is a community-based blog that showcases unique insights, news and perspective from guest blogger experts on the world of digital marketing.
Why Write for SEJ?
Guest bloggers enjoy many benefits from being featured in SEJ, including:
Exposure to 600K+ monthly unique visitors made up of peers, client decision makers and fellow industry experts
Interaction with an active and vocal digital marketing community
Prestige of being featured on an Ad Age Power 150 blog
Social promotion of your articles to SEJ's 22K Twitter followers and 29K Facebook Fans
What Does the SEJ Audience Want?
Useful Advice. Actionable tips, step by step guides
Your Opinions. Your expert insight on and interpretation of today's news
Your Stories. Real anecdotes about clients, work problems, experiments that can serve as teachable moments and case studies
Do You Meet the Bar?
Our guest bloggers must meet a high quality bar to get published on SEJ. You must be:
An expert with field experience relevant to the subject of your article
A great writer with strong English and grammar skills
Someone who can propose a theory and articulate strong arguments for it
There is no monetary compensation for guest bloggers. For more details, see our writers' guidelines.
Topics we are looking for:
SEO
Social – Twitter / Facebook / Google+ / Pinterest Etc.
Local Search
Web Coding
Content Marketing
Competitive Intelligence
Audits
PPC
Email Marketing
Articles on Industry Tools
Link Building
Guides / How To / 101
Search/Social Business Tips
If you are interested in submitting a piece to SEJ, please fill out the contact form below. Note that recycled content will not be considered.