AI will grow into a $118.6 billion industry by 2025.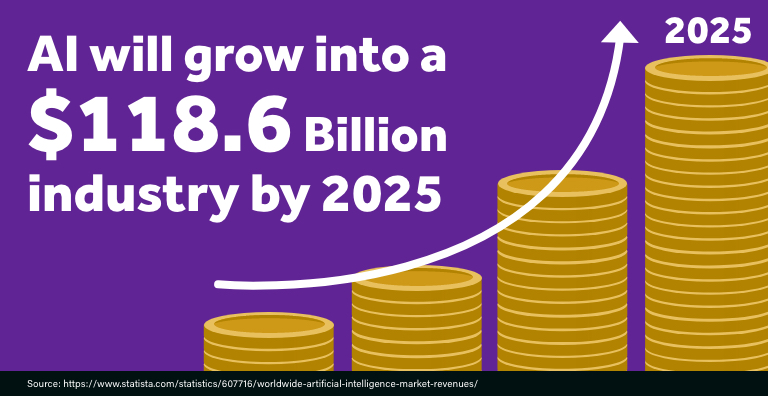 That isn't something you should take lightly.
AI has become an integral part of our everyday lives.
When we ask Alexa to play our favorite song, use Google Maps to find our way to a new Chinese restaurant, or even use portrait mode to take pictures of our friends – we're adopting AI without even realizing it.
Indeed, the way we carry out generic tasks has shifted far beyond our imagination since the rise of AI. So much so that we can unlock our phones by glancing at the screen as facial recognition uses biometrics to map out our features and find a known match in the database.
When we aren't on our phones, millions of us are watching Netflix recommendations that have been generated through AI. Their Cinematch algorithm gathers unique data to determine which titles are shown to the user – and to populate their platform with shows their audience will enjoy.
Data is the key point here.
Ironically, it's the reason we actually need AI in the first place – to make reporting easier and to streamline repetitive tasks. And it's these characteristics that make AI perfect for PPC marketing, and it's what we at Adzooma offer.
For Adzooma, AI improves the way our users advertise. It minimizes complexities and makes paid search more efficient than ever before, allowing you to set up, interpret and optimize campaigns in minutes.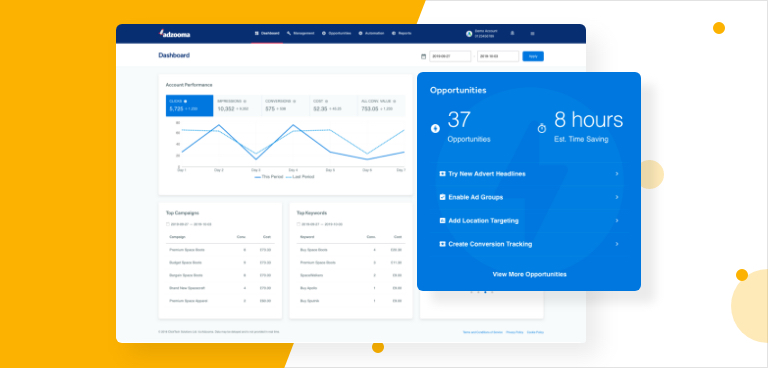 However, though automation is designed to revolutionize business processes and ultimately heighten their success, some companies have left it a little too late to get on board.
Don't Get Left Behind
Back in the day, high street shopping was all people knew.
If you wanted some new clothes, you'd spend the day walking around your local shops and bring back the bags.
Now, if your shoe breaks in the morning, Amazon can deliver you new ones just hours later.
We're not just talking about any shoes either.
Through the use of AI, Amazon has employed an algorithm that can predict customer behaviors based on data from their purchase or browsing history.
This allows them to create a list of recommended products they're most likely to buy – helping to increase average order value, sell items that aren't as popular and most importantly, provide utmost convenience to their users.
There's little competition with brick and mortar stores. They can offer regular promotions, reduce checkout times and provide great customer service, but they can't grasp aggregate data to the extent of machine learning.
AI also gives Amazon leverage to analyze competitor inventories so that they can adjust product prices in real-time, which would take hours of manual comparison for an offline retailer.
Just like Amazon, thousands of businesses are revolutionizing their processes through the power of AI.
AI bridges the gap between man and machine, interpreting data that's much more precise than what we could possibly gather ourselves.
Being able to access deep audience insights (e.g., who's seen your advert, who's clicked, and who's converted) also projects your development helping to increase your profits time and time again.
This is why AI is so important for PPC, as PPC managers can use automation to optimize their workload and generate better results.
For this reason, more and more businesses are making advancements through AI. Automation is how you win big – so if you don't adapt your strategy, you'll get left behind.
Since 2009, the average cost per
click

(CPC) on Google has increased by six times on average across all industries meaning the importance of getting it right has brought added monetary pressure.
The Evolution of PPC
PPC account managers live very different lives than they did 10 years ago.
Though experts in 2009 by no means had an easy life having to check spend, conversions, CTR, bounce rate, average position, quality score, negative keywords, and impression share, ultimately, their job rarely would've felt overwhelming.
Now looking back, a certain degree of envy and longing nostalgia must stir within the mind of the current day PPC taskmaster as, just in Google Ads alone, the metrics they now need to concentrate on have evolved tenfold (and that's before we even talk about the emergence of Facebook, Twitter, Reddit, Quora, Amazon, and the like).
For the time-poor, the complexity of 2019 PPC management has slowly developed into an enduring nightmare.
Though the increasing intricacy of the PPC platforms hasn't made acquiring new customers more difficult, it's undoubtedly had a huge impact on time management – both in-house and agency side.
The days of a business owner managing even their small PPC account on the side has practically become redundant. While for agencies, workforces have been required to expand to keep up with the demand of the platforms.
And as time lessened, the price of an ad on Google has done anything but. Since 2009, the average cost per click (CPC) on Google has increased by six times on average across all industries meaning the importance of getting it right has brought added monetary pressure.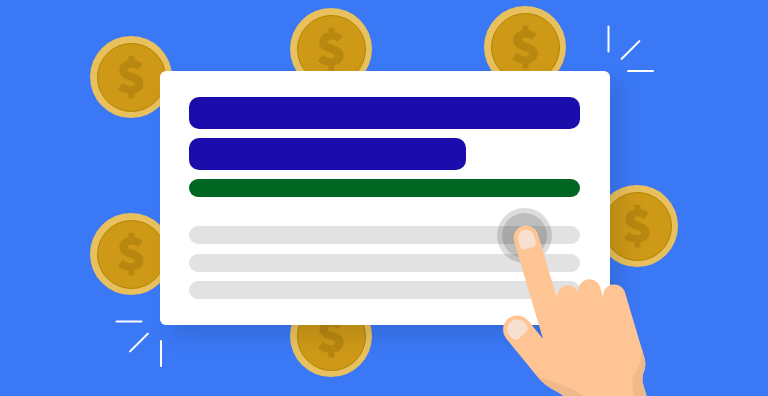 Like everything in this information age, PPC has advanced at a rate of knots.
Just as business owners needed to adapt their marketing strategies as the web burgeoned, business owners now have to adapt their PPC strategies to this ever-changing online world.
And that's where AI comes in.
How Can AI Be Used in PPC?
Creating top-quality ads is a time-consuming process, whether you're an agency manager with 30+ clients or you're a small business owner running the account in your spare time.
It involves understanding your customers, perfecting your ad text, and monitoring how well each campaign is performing over time. From here, you have to make changes, test what works, and trawl through a ton of data.
If you're an agency, you have to do that for every one of your clients, as well as manually create the reports; draining resources, draining time. It isn't something you can simply gloss over. It's a necessity for success.
PPC scripts have been developed by tech-savvy users, but the drawbacks associated with them are numerous and they've been unable to get to the real root of the problem.
Thankfully, something that has, is the development of AI incorporated PPC management platforms.
Initially, as with everything new, there was resistance, but both agencies and small businesses overwhelmed by long-winded processes, have begun to act.
And that's because it just makes sense.
Google themselves have begun to roll out features that incorporate AI in the backend of their platform, like smart bidding, which uses machine learning to automate bid delivery allowing users to scale performance and customize conversion values without manual intervention.
Google has also changed their keyword targeting making it more focused on the intent of the query, rather than the exact keyword, while in 2018 responsive search ads were rolled out into beta to help users with the process of ad testing.
As well as improving ad delivery, independent of Google, PPC management platforms are using AI to help with three big things – streamlining repetitive tasks, improving the level of reporting, and removing ad hoc vulnerability.
When we talk about repetitive tasks, we're referring to testing different ad variations, analyzing performance across different accounts, and automating the production of search query reports to surface new or negative keywords.
The best PPC management platforms allow its users to create custom rules so that when CPC rises or falls, or some keywords perform significantly better than others, preferred actions take place.
Like, say if CPC's increase by 100%, the PPC manager will then be notified by a text or an email, meaning there's no need to keep going into the account to monitor every single conversion rate, cost per click, click-through rate, impression, and more.
These tasks take time. And for PPC managers, they take time away from the creation of better strategies and the leveraging of data.
AI also brings the added benefit of being able to consolidate reporting to save time, allowing for a much more streamlined process of managing multiple campaigns.
This helps agencies immeasurably, as AI compiles all the data and highlights the most important sections first so clients can easily see impressions, clicks, and conversions, along with other key performance statistics for their ads.
It's like telling someone where you want to go on holiday and having them come back to you with the booking confirmation, preferred seats and a list of excursions. The manual work is already done.
That's basically what it's like with automated reporting.
Adzooma allows users to run easy-to-digest reports at the click of a button, with the option to add a logo and customize them for each client.
The final factor, ad hoc vulnerability, allows you to analyze your ads for spelling mistakes or grammatical errors to help improve the overall quality of your campaigns.
Done manually, there is a huge margin for error. Just like when you create your ads in the first place.
This is fundamentally what AI is for – to:
Save you time by automating routine tasks.
Help constantly improve your campaigns.
Increase your ROI without the endless workload.
A True Insight into PPC + AI
To delve deeper into the world of AI through PPC, we at Adzooma conducted some research through our recent Digital Marketing Depot webinar, and found some interesting stats.
32% of businesses manage their PPC every single day, yet only 9% of them use AI to automate manual tasks.
Imagine how much time they could save simply by embracing AI and adopting it across their accounts to enhance their performance.
But that doesn't mean you should solely rely on AI to run your PPC.
We still need human intervention to supervise the AI we use within our accounts. But in an age where we can automate time-consuming tasks, we should take full advantage.
It seems many businesses are already taking this on board, as 19% use AI extensively in other areas of their business, while 63% would be comfortable adopting it within their PPC campaigns.
From this study, we can expect to see more businesses adopt the use of AI, despite the common misconception that PPC managers are being replaced.
Automation isn't going to take your job.
It can actually work as a key part of your team, helping to automate tasks that are taking up too much of your time while you focus on reaching your goals and expanding your audience.
Plus, it doesn't solve every single one of your problems.
It does a lot of the hard work for you, but you still need to target the right customers and create ads that will actually work. Then, AI will optimize your performance across different channels, helping you to beat your competitors and maximize your success.
Achieve More Success with Automation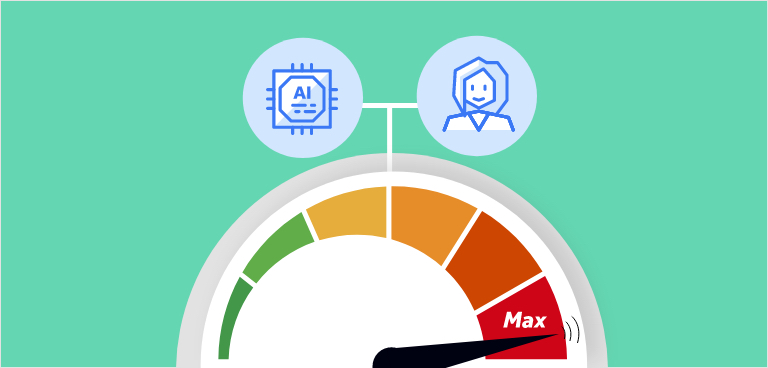 When it comes to AI, you just have to look at the facts.
You shouldn't avoid it because someone else doesn't trust it or because you think you're already doing a good job. Because even if you are, AI will help you generate better results and give you all that time back.
As a PPC manager, you'll be able to improve your productivity, run reports that showcase your amazing success, and manage multiple accounts at ease – all through the beauty of AI.
If you don't have the resources, we have a solution.
Powered by machine learning, Adzooma analyzes your online advertising accounts to help improve your performance. Apply opportunities in seconds and remain in full control.
Start your free trial here.
PPC performance stalling?
Improve your PPC campaigns in just one click with Adzooma's technology
The opinions expressed in this article are the sponsor's own.