Most of us contribute to more than one blogs – therefore it is so useful to unite all our dashboards in one to be able to log in only once and do all our work from one place.
Raven tools give you such an opportunity with its "Blog Manager" feature:
Navigate CONTENT > Blog Manager and click "Add blog",
Provide your blog URL;
Provide your blog wp-admin login details;
Make this dashboard "Global" (Check to make this blog available across all profiles) or "Private" (For agency accounts, you can hide this blog from other users in your agency. However, agency admins will still have access.)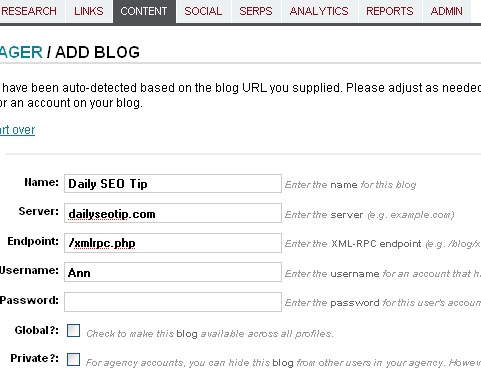 Note: Before adding a blog you will need to configure your own blog to allow automatic posting: go to your blog wp-admin, then to Settings -> Writing, then check the "Enable XMLRPC" checkbox and save your settings.
Now, you should be able to login to your blog right within Raven tools dashboard and see the list of all current posts: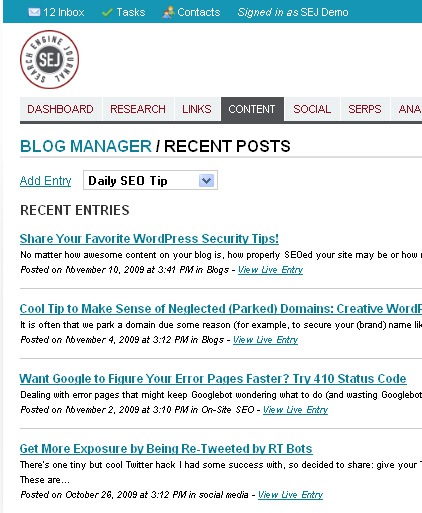 Click "Add Entry" to be taken to a handy Editor where you can:
Write a post;
Select the categories to publish in;
Add new categories;
Publish post;
Schedule the post to go live on a set date;
Save the post as a draft.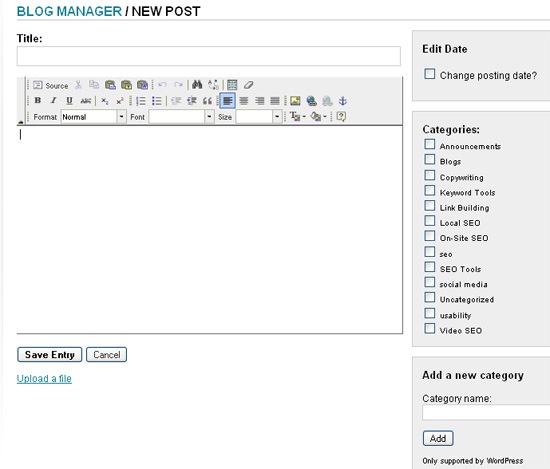 Now, the best thing is that you can add as many blogs as you want – and update all of them from one dashboard – just go back to Blog Manager and click "Add New Blog". Then, when adding a new entry, just select the blog you want to update from the drop-down: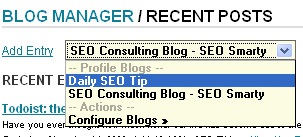 This proves really helpful and time-saving for those running multiple blogs – what do you think?