Twitter has rolled out a subtle redesign of its iOS app, making it more convenient to use for those who hold their device one-handed.
The compose button has been moved to the bottom right-hand corner and "floats" as users scroll down their timeline.
That means the button is always available to quickly send a tweet when the mood strikes.
Users can also long-press on the compose button, which reveals options to quickly access drafts, tweet a photo, or search for a GIF.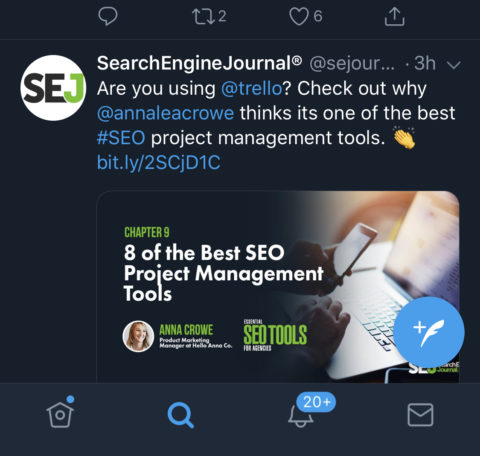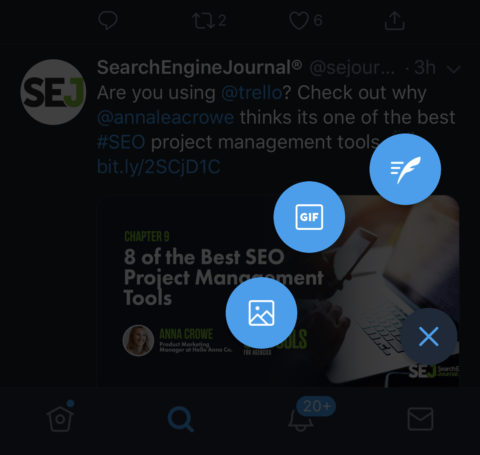 We've got a shiny, new compose button to unveil on Twitter for iOS! Easier than ever to use, the floating icon is prominently displayed and perfect for one-handed scrolling and Tweet composing. Pro tip: Press and hold the icon to access your drafts, photos, and the GIF gallery.

— Twitter Support (@TwitterSupport) October 31, 2018
Publish More Media in One Tweet
As part of this update, Twitter has expanded the amount of media that can be included in a single tweet.
Users can now share up to 4 photos, 1 video, and a link or text in one tweet.
So there's no need for users to blast multiple tweets when they have several pieces of media to publish.
More Spam Reporting Options
Also included in the same update are more spam reporting options.
When reporting a tweet for spam, Twitter now has the following 5 choices:
The account tweeting this is fake
Includes a link to a potentially harmful, malicious, or phishing site,
The hashtags included seem unrelated
Uses the reply function to spam
It's something else
Activity that attempts to manipulate or disrupt Twitter's service is not allowed. We remove this when we see it.

You can now specify what type of spam you're seeing when you report, including fake accounts. pic.twitter.com/GN9NKw2Qyn

— Twitter Safety (@TwitterSafety) October 31, 2018
Toggle Between Latest Tweets and Top Tweets
Lastly, Twitter is adding a way for users to toggle between latest tweets and top tweets.
However, this is rolling out as a limited trial to a "small number" of users.
Those who are included in the trial will see a new icon on the top right of the iOS app.
Twitter shared an example of what it looks like, which you can see below:
Sometimes you want to see the latest Tweets, first. We're testing a way for you to make it easier to switch your timeline between the latest and top Tweets. Starting today, a small number of you will see this test on iOS. pic.twitter.com/7NHLDUjrIv

— Twitter (@Twitter) October 31, 2018