Reddit finally has its own self-produced mobile app for the iOS and Android platforms. Previous to building its own app, Reddit acquired popular third party alternative Alien Blue. The Alien Blue app will now be removed from its respective app stores following the release of the official Reddit app.
The experience between the Reddit app and Alien Blue could not be more different. For that matter, Reddit is presenting a completely different user experience on its mobile app than what people are accustomed to on desktop.
With inline media, themes, and threaded comments; browisng the front page of Reddit on the app feels more like using Twitter or Tumblr. The Reddit mobile site mirrors the desktop site, while the Reddit mobile app takes cues from popular third party alternatives such as BaconReader.
Here is a comparison of traditional Reddit vs. the Reddit mobile app experience: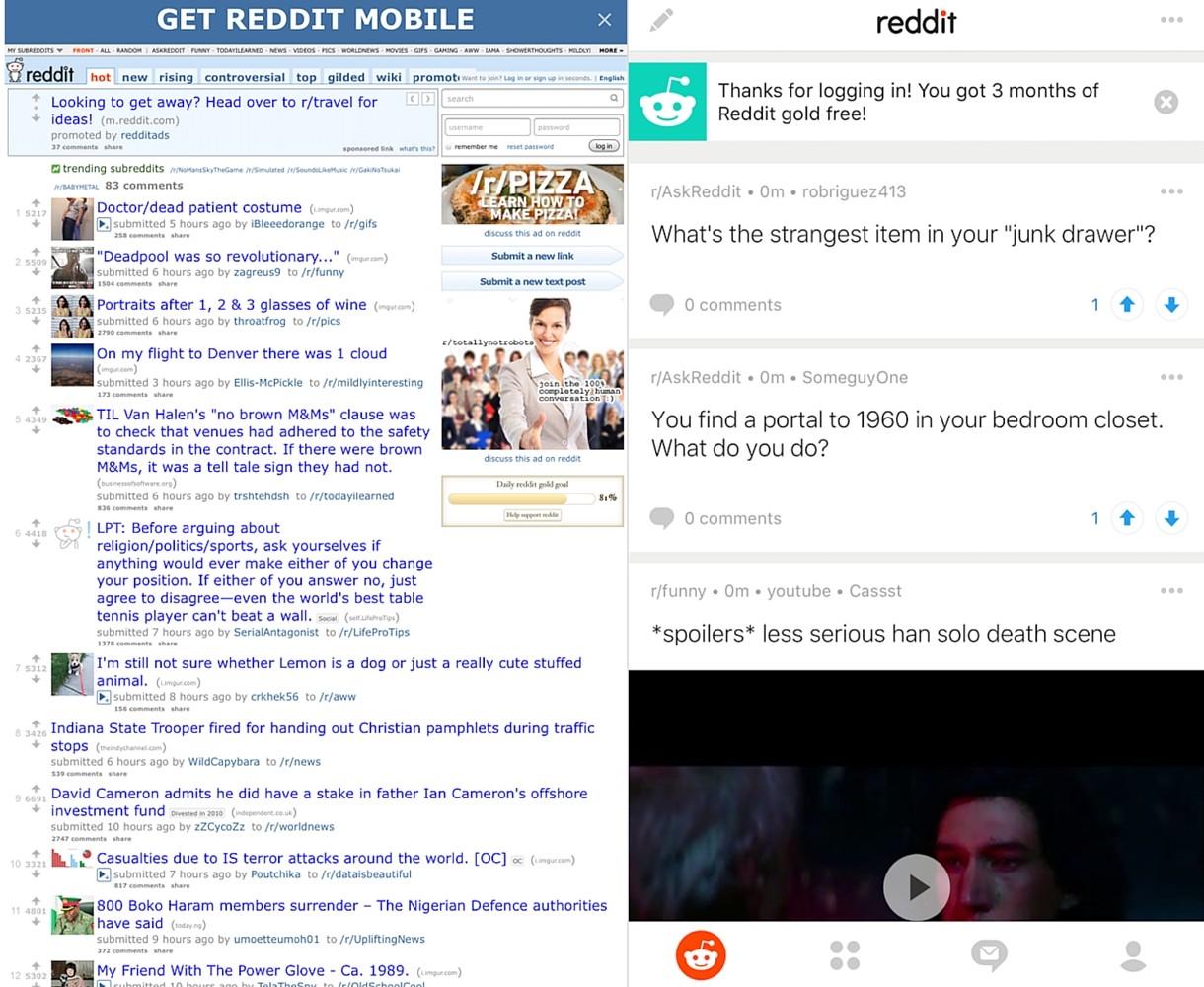 Why Reddit has chosen to go this route could be because the network has long been accused of being confusing and difficult to use. The mobile app experience helps solve that problem by presenting an intuitive interface with clean modern design.
This app will appeal most to those who are new to Reddit, or have used it a few times but would prefer to use it in this new way. Regular users may stick to what they've become accustomed to, because the new design takes some getting used to if you prefer to log in and see the usual list of blue links.
The new Reddit app is available today on both iOS and Android operating systems.
Featured Image Credit: Gil C / Shutterstock.com