Primal is a new interesting semantic search assistant that has drawn my attention due to keyword-research potential. It is being promoted as the tool that builds customized pages around your search term (which is not the reason I am sharing it here).
What I liked about the tool is its dynamic manner of generating related terms (as well as related terms of the related terms – are you still with me?). While there's not enough information about the sources behind that technology (are they using Wikipedia to analyze the linked data?), the feature seems pretty much addictive and I spent a good amount of my busy time playing with it and trying various search terms.
Primal Search
The first tool that introduced me to the feature was the search tab that generated the tag cloud of the related data: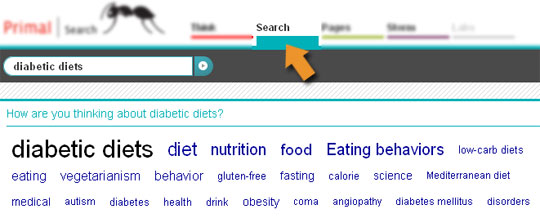 If you click through any of the terms in the tag cloud, the search results will be refined to include the new term in them (as well as some closely related terms or derivations):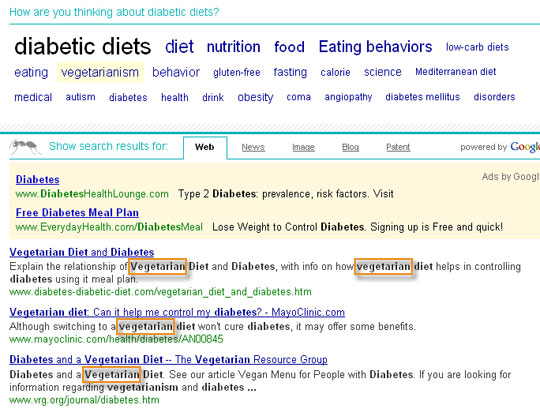 If you try some very specific search terms (like (brand) names, places, etc), you seem to get a bit better understanding of how the tag cloud is generated: these are not synonyms or more specific / generic concepts: the tag cloud seems to be built upon randomly related terms.
For example, the tag cloud for "Google" term includes:
Related terms (like Google's services and tools: Google Maps, Google Talk, etc);
"Synonyms" (If we assume that "Yahoo", "Microsoft" and "Aol" are in a way synonymous to "Google" being all categorized as search engines);
Some absolutely random words (Those that must have repeatedly appeared with "Google" in the same context – like "2006", "logo", etc):

Let's not forget though that the purpose of this tag cloud is to help you refine your search results (and not find related terms for the one searched).
Now, the fun doesn't stop here.
Primal Storm
There's another nice tab out here called "Storm" which (according to quite a brief help page) can be described as follows:
Primal Storm is your online brainstorming assistant. Just give Storm a few words to start and it'll suggest related ideas to expand your thinking.
I found it really to be a cool brainstorming assistant. The tool consists of three boxes:
The first box contains your search terms;
The second box contains "Deeper ideas" (various randomly related terms we saw above);
The third box contains "Related ideas" (which seem to be based on the first two boxes).
Let's try to start with our initial term – [Diabetic diets]: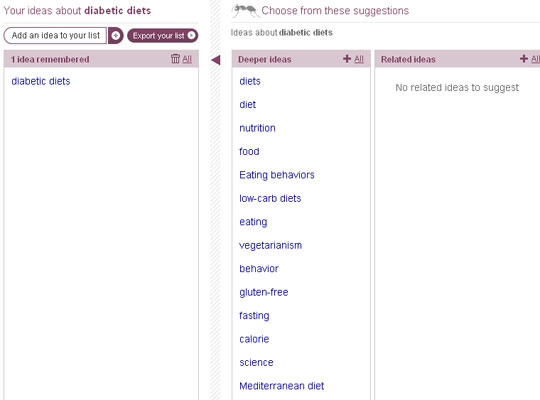 You can see the second column generated immediately while the third one being empty. Try adding a term from the second column (you will like the clean visual interface) and see what changes: both the second and the third columns get new terms based on what you have in column 1 (in my case focus seemed to be shifted to [weight loss] topic):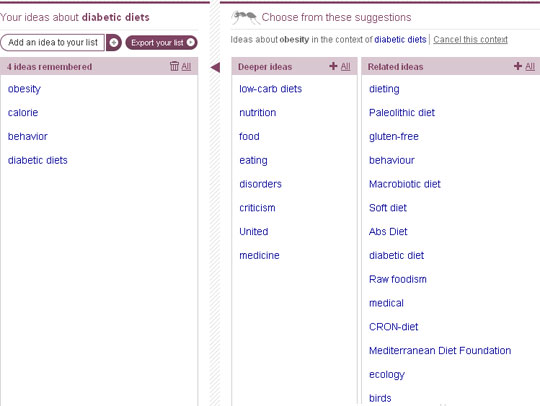 Looks like some great keyword research and brainstorming assistant – what are your thoughts?