Photo sharing mobile app, Instagram, began a roll out of Web-based user profiles this week. Each Web profile will feature a selection of recently shared photographs along with the user's profile photo and bio, offering a quick visual snapshot of someone's interests and aesthetic.
"We're launching Web profiles to give you a simple way to share your photos with more people and to make it easier to discover new users on the Web," Instagram said in a blog post.
The profiles are not available to everyone just yet. As you can see, Instagram tells me I will have to wait for mine.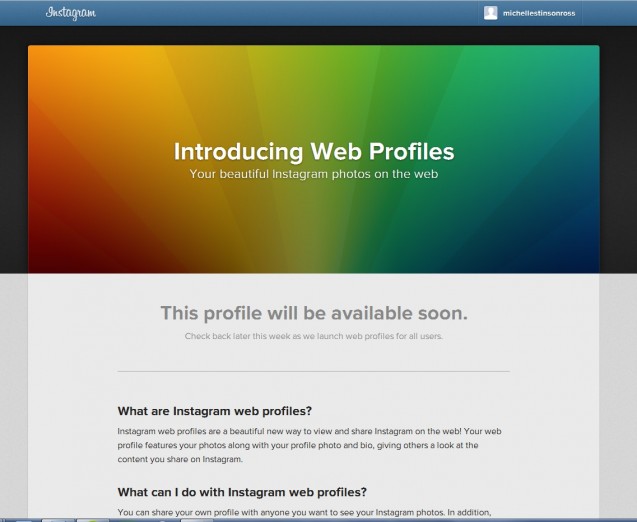 Of the profiles that are available, I found that they were not loading this morning. This is a screenshot of the profile for Cucinadigitale.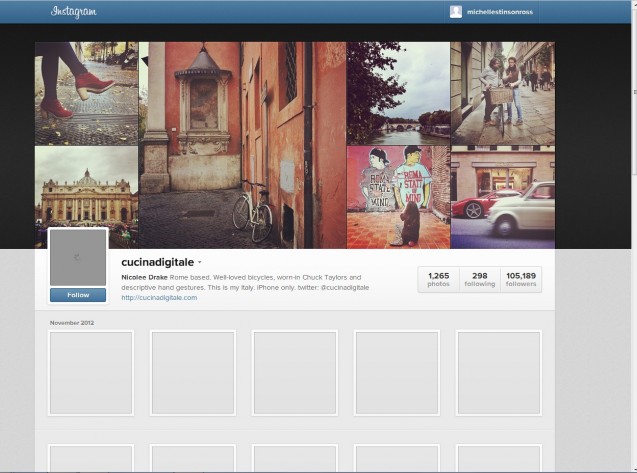 Even though several images did not load for me, you quickly get a sense of how very similar to the Facebook layout the Instagram profiles are.
The Web profiles aren't meant to take the place of the mobile app. You cannot upload photos to your Web profile. The profiles are intended for discovery. Users can see, like, comment, and share photos on their larger screens. Now that Instragram has reached a critical mass of mobile users, they hope that new users will find their way to the app after experiencing the world through the lenses of others.