With the help of structured data markup, it is now possible to get Google Image Search to return results for videos.
A line has been added to Google's guide on structured data markup for videos, which reads:
"Your video rich results can also display in image search on mobile devices, providing users with useful information about your video."
As per Aaron Bradley, who may have been the first to notice this, the way it works is by including a link to a related video after opening an image card.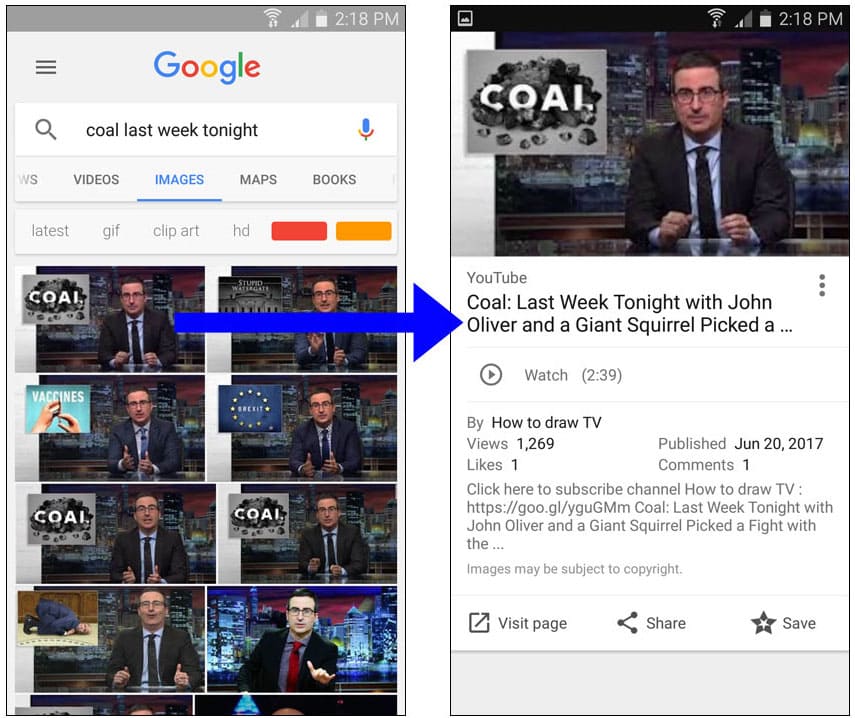 After tapping on the "Watch" button, the video will then open in the YouTube app. On that note, non-YouTube videos have not been seen in image search results thus far – even if they have the correct markup.
Google's documentation on video markup does not say anything about excluding non-YouTube results. There is no apparent reason why other videos are not being included, so perhaps this may change in the future.