Google My Business messaging, a feature that has been in testing since last year, is now rolling out to all US businesses.
Mike Blumenthal, an authority on local search, has received confirmation that GMB messaging is being rolled out on a national scale. If you do not have access to it yet, you certainly will within time.
You'll know if you have access because the option to turn on messaging will be immediately available on your GMB dashboard.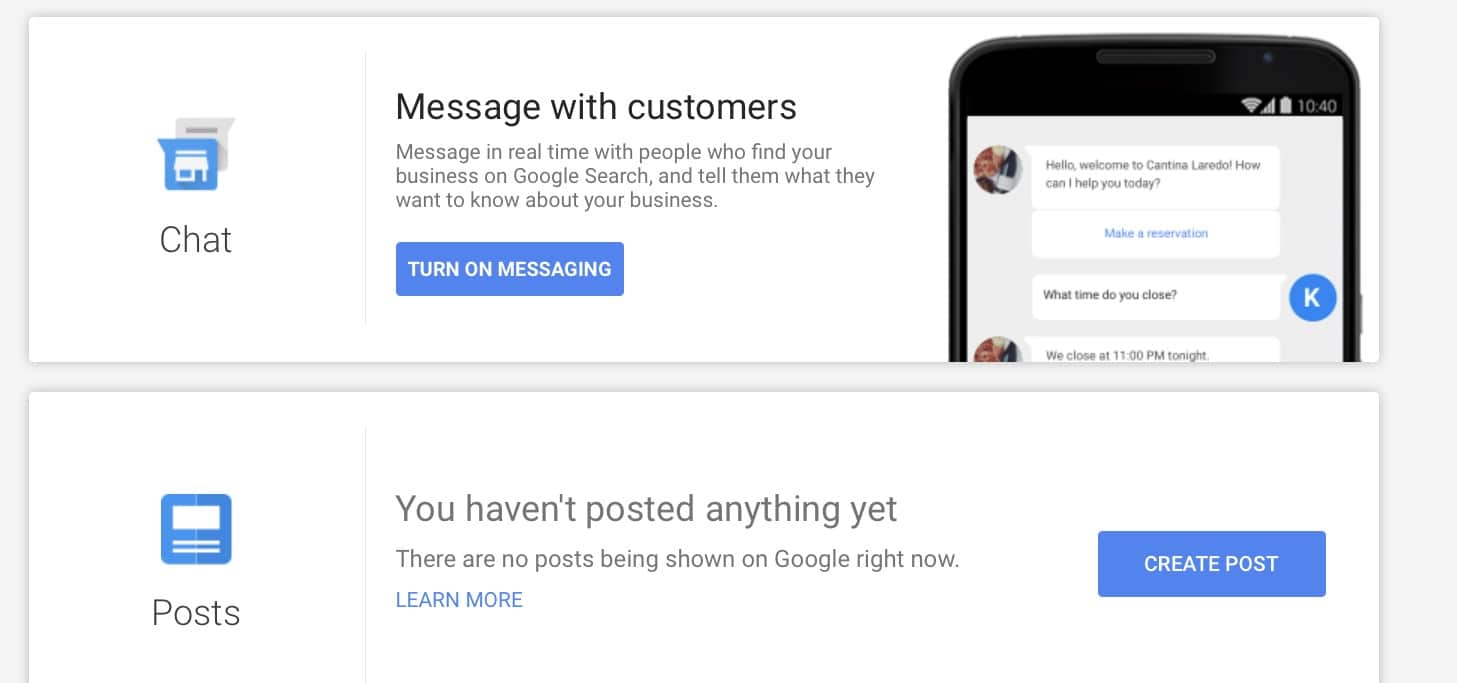 An Effective Tool, If Used Right
GMB messaging could be a highly effective tool, provided you have the time to use it. With the feature being entirely optional, you should consider how much time you can realistically devote to it before turning it on.
A slow response time could leave potential customers with a negative first impression of your business, so proceed with caution.
If you would like to delegate messaging responsibilities to another team member, they must be designated as an owner or manager of the GMB listing. Those with just communication permissions will not have the ability to send or receive messages.
Sending/Receiving Messages
Messages can be sent and received via SMS or Google Allo. Curiously enough, you cannot send or receive messages from the GMB dashboard.
Over time you will be able to see stats about your messaging activity – such as number of clicks to message, number of conversations, and number of total messages.
Searchers will have the option to message you at any time, even outside of business hours. So be aware of that before turning messaging on.
For more information, see Google's help page on messaging.