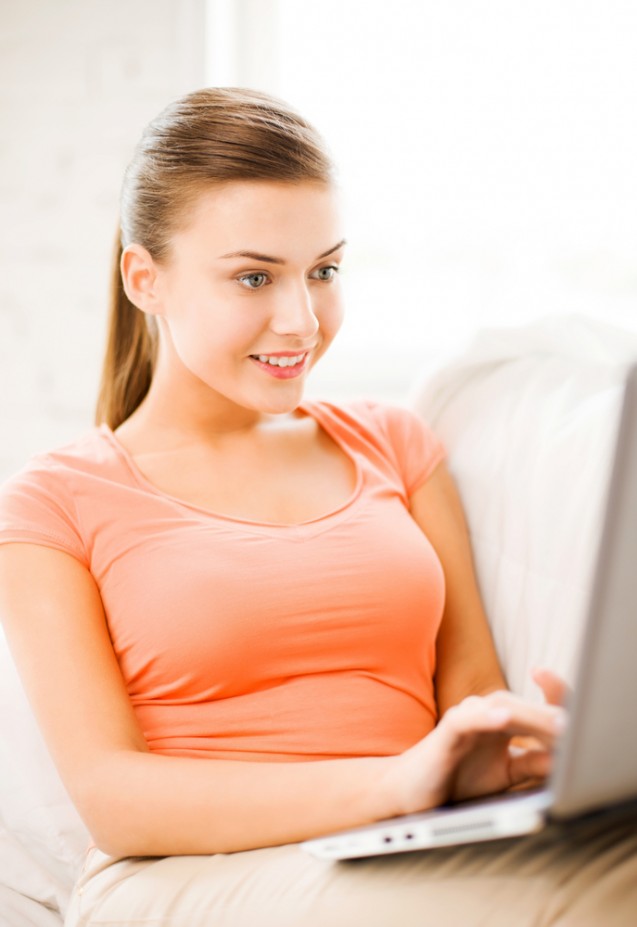 You admire blogs like Copyblogger and ProBlogger. You think they know exactly what their audience wants. You want to be like them. And write content that's compelling, valuable, and interactive.
You (thankfully) know that content marketing is not (and never has been) a sprint. So you want to develop epic content consistently.
That's great!
But let's face it: you somewhere, deep down, think that search engines are that species which can only smell links and nothing else – not even epic content. Sure, search engines can't magically recognize epic content. But what we often fail to understand here is that crap content doesn't fix that. A good content marketing does.
As a matter of fact, it's the best way to make sure that your epic content is considered as epic content and is ranked accordingly by search engines. Today, I'll share some content marketing tips that'll not just help you better market your brand – it'll keep search engines satisfied.
Start with your website
Quite obvious, right? Wrong. I've seen many, many sites that miss out on this and suffer.
Get your site through a content audit to make sure your content is in sync with your objective and is persuading enough to make people take out their credit cards.
Create a valuable blog. According to a study, companies that blog have 55% more traffic, 97% more backlinks and 434% more indexed pages in search engines.
Guest blogging is good but investing in your own blog is amazing.
If you don't already have, employ an in-house content team to look after your blog and, in fact, all of your content marketing. Outsourcing content won't get you going in the long run.
Post frequently as it'll keep search engines satisfied and will get you more social attention, more subscribers – all in all, more ROI.
Be open to (and rather try out) different content models such as comics, infographics, podcasts, webinar, open discussions, newsletters etc.
Make it easier for people to share your content, by giving them just a few options. For example, instead of having 10 social media buttons, settle for just 3 or less. Smashing Magazine is a good example here; it gives just one option ("Share on Twitter") and that too at the perfect place – end of an article.
Take a special care of your meta descriptions. Remember, they're no more a ranking factor and have not been for long, but they sure can increase your click through rate (CTR) if you make them compelling enough.
You don't want to do content marketing like a spammer
Whatever you create reflects your brand, and in order to succeed in content marketing, you need to inspire your audience. For this, you ought to:
Stop producing bullshit (aka rehashed/thin/duplicate/unshareworthy) content. If this sounds gobbledygook today, even the holy Google+ authorship may go against you tomorrow.
Refrain from practices such as article syndication – because neither is it content marketing nor will it get you audience and/or valuable links.
Check whether you're unintentionally devaluing your content. For example, you may be putting up your content by your company's name. Or you may be using a sub-standard author bio – one that's many, many anchor texts and portrays you as a link-hungry bear. Thanks to Google, for it has finally started giving value to authorship (did you know, rich snippets in search results can increase your CTR by as much as 30%). Moreover, Google won't mind penalizing you if it notices that you're too much obsessed with your anchor texts.
Stop blabbering about your dentist on an SEO-based blog – choosing the right channel plays a major role in content marketing.
Ok, enough of don'ts. Thinking how you can make your content marketing stand out from the crowd? Here's how:
Think through what your content marketing objective is, what your audience wants, what your business needs and how you can help your customers.
Devise a content strategy, which should cover how you'd develop, publish and govern your content over time. Above all, it should cover the why behind all that you do. So that you know what you're doing is not without meaning. So that your audience wants to trust you and buy into what you sell.
Define performance metrics so you can measure your success time and again… and again.
Think about mobile, too.
Use content marketing to help your audience. Wow them. Give them what they want. Educate them. Solve their problems. And make them build trust in you, in what you say/write and in what you sell.
So, are you ready to make your content marketing matter?
image credit: Shutterstock